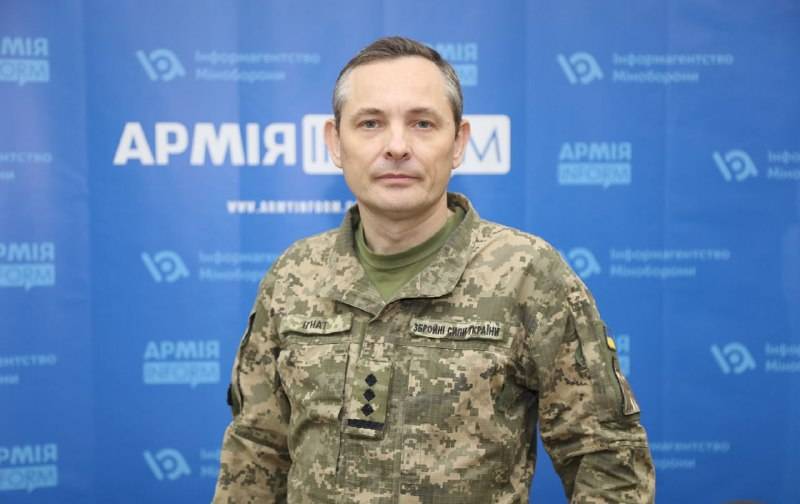 In Ukraine, a massive missile strike is expected after the latest events related to the attack of a Ukrainian drone on the airfield of a strategic
aviation
in Engels. This was announced by the official representative of the Air Force of the Armed Forces of Ukraine Yuriy Ignat.
According to the Colonel of the Armed Forces of Ukraine, the threat of a missile attack, backed up by "Iranian" drones Shahed-136 and Shahed-131 (as the statement says), remains, although there are also "joyful"
news
. According to Ukrainian intelligence received from the Americans, the Russian command dispersed the Tu-95 strategic missile carriers, transferring part of the aircraft to other airfields. Thanks to this, they say in Kyiv, the activity of Russian strategists has "significantly dropped."
After yesterday's events, we see that the planes are dispersed there, namely strategic aviation, we are talking about the Engels airfield. Of course, a certain number of aircraft still remain there (...) by the evening, the activity of enemy aircraft was significantly reduced
Ignat said.
However, there remains the threat of strikes by naval "Caliber" from the ships of the Russian
fleet
located in the Black Sea. Missile carriers do not go anywhere and periodically go on combat duty in full readiness to use "Caliber" on the territory of Ukraine. And behind the missiles, kamikaze drones, as stated, "Iranian" can go. True, Ignat said that the Ukrainian air defense is ready to meet Russian drones, because it has already shot down 70 UAVs in recent days.
Over the past two weeks, Russia has been attacking Ukrainian territory with strike-type drones from the second batch of Iranian drones - about two and a half hundred, which it received. Up to seven dozen drones have already been destroyed by Ukrainian air defense
- he added.