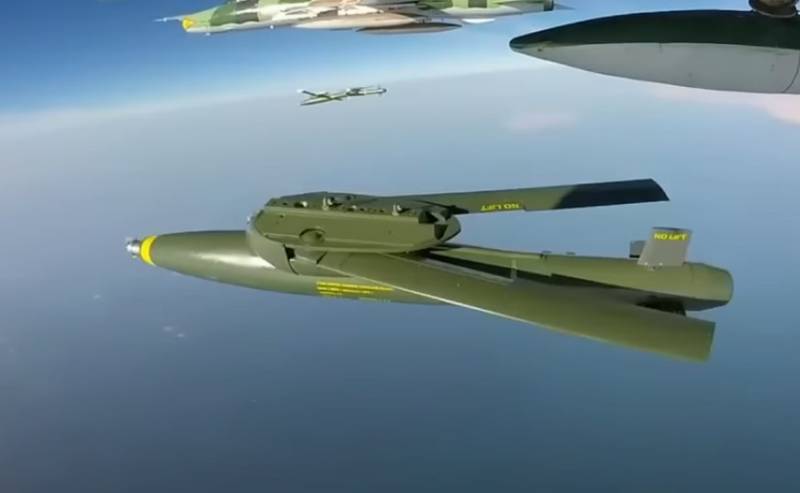 One of the topics discussed today in the field of armaments has become the so-called "gliding bombs".
It should be noted that this
weapon
really worthy of attention, as it has a number of advantages.
Let's start with the fact that in most cases we are not talking about a bomb created from scratch, but about modernized by installing a special module with drop-down wings on it.
Consequently, almost any 250 or 500 kg air bomb can be turned into a precision weapon (perhaps there are already modules for 1000 kg bombs), which is very profitable, given the amount of these ammunition stored in warehouses in different countries. But that's not all.
Thanks to the drop-down wings, the modernized aerial bomb is capable of gliding, moving away from its carrier at a distance of about 50 km (Iranian developers claim 60). This means that an aircraft armed with glide bombs is capable of delivering strikes without entering the enemy's air defense coverage area, at least of a short or medium radius.
Finally, the electronics used in the installed module controls the planning of the ammunition and aims it at the target with high accuracy. The same Iranian developers claim that their upgraded aerial bombs are capable of hitting even targets such as a single infantry fighting vehicle or a tank. Presumably, the device uses inertial or satellite guidance systems.
It is worth adding that the above know-how is already used by many armies of the world. Similar devices are promised to be delivered to Kyiv by the United States.
At the same time, taking into account the "deposits" of FABs in our warehouses, the presence of these modules in the Russian army would make a significant contribution to the implementation of the goals of the NMD in Ukraine.