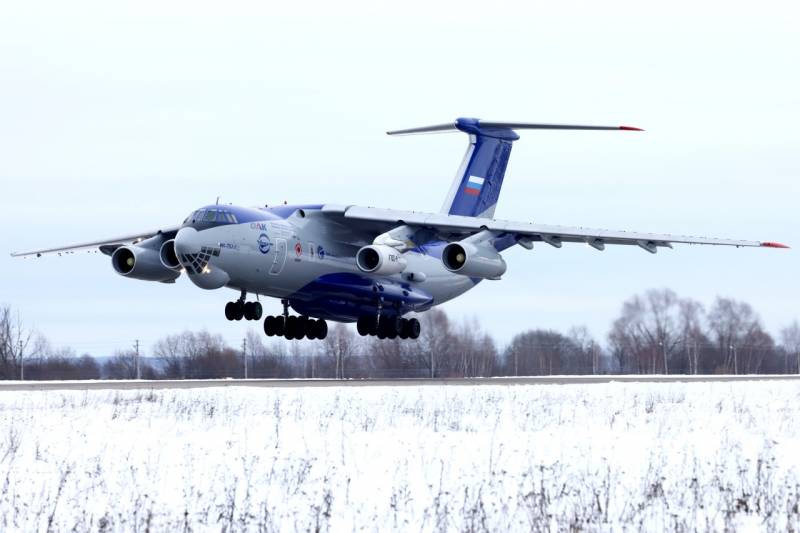 Russian
aviation
The PD-8 engine, designed to replace the French SaM146, entered the flight test phase. This was reported by the press service of Rostec.
The United Engine Building Company has begun flight tests of the latest PD-8 power plant, designed for installation on the Sukhoi Superjet NEW short-haul passenger liner and the Be-200 amphibious aircraft. The engine was installed on the Il-76LL flying laboratory of the LII named after Gromov UAC, tests are underway at the airfield in Zhukovsky.
At this stage, the engine must confirm the correctness of design solutions and safe operation. The fact that work on the creation of a promising aircraft engine PD-8 entered the stage of testing prototypes was reported at the end of October this year.
In 2019, Deputy Head of the Ministry of Industry and Trade of the Russian Federation Oleg Bocharov said that a new medium-class PD-8 engine is being created in Russia, the development is based on technical solutions implemented in PD-14. The engine is being created to replace the French SaM146 and the Ukrainian D-436 on Be-200 amphibious aircraft and for the Sukhoi Superjet 100 (SSJ 100). The PD-8 type certificate is to be received in 2023, such plans have been repeatedly announced in the UEC.
In the basic version, the engine has a take-off thrust of 7900 kg, now the option of creating a new engine for the Mi-8 helicopter based on the PD-26 gas generator is being considered, but the final decision remains with the Ministry of Defense. The developers plan to create a whole line of medium-class engines based on the PD-8, including the helicopter PD-8V.