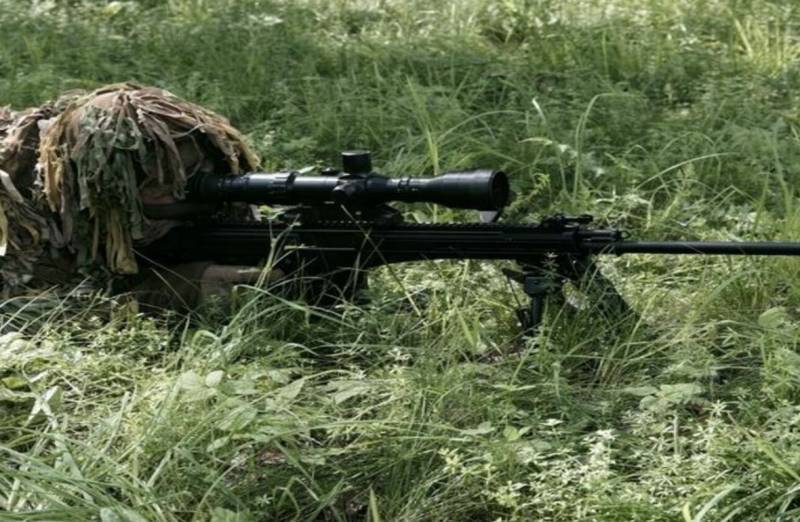 Concern "Kalashnikov" has established feedback with military personnel participating in the SVO and using new developments of gunsmiths, the concern is very carefully studying reviews about
weapons
. This was announced by the president of the group of companies Alan Lushnikov.
To date, Kalashnikov has sent Chukavin sniper rifles (SVCh) to the NVO zone, they have entered service with sniper groups. Snipers using these rifles prepare reports on their use, and they are carefully studied in the concern. Another weapon that has already been delivered to the military in the special operation zone is the Kalashnikov PPK-20 submachine gun.
We constantly receive feedback from our military who take part in the SVO (...) based on feedback on combat use, we constantly make changes to our products (...) the Chukavin sniper rifle (SHF) and the Kalashnikov submachine gun (PPK -20), feedback is also carefully studied and taken into account
Lushnikov said.
As an example of feedback from the military, the head of the concern cited work on the AK-12 assault rifle, which is currently the main small arms of the Russian army. Today's AK-12 is fundamentally different from the one that went into service in 2018. Thanks to feedback from the military, the gunsmiths managed to correct all the flaws and design flaws. The same was true for drones.
The PPK-20 submachine gun was developed as part of the development work (R&D) of the Vityaz-MO based on the Vityaz-SN, which has been mass-produced since 2005, taking into account the comments and shortcomings identified during its operation. Total length - 600-660 mm, weight without ammunition - 2,7 kg, barrel length 182 mm, cartridge - 9x19 Luger, magazine capacity - 30 rounds.
The Chukavin sniper rifle (SVCh) was developed on the instructions of the Ministry of Defense to replace the already obsolete Dragunov sniper rifle (SVD). The rifle was originally implemented in three calibers - 7,62x54R, 7,62x51 NATO (also known as .308 Win), and .338 Lapua Magnum (8,6x70 mm). At the same time, in caliber 7,62x54R, the microwave rifle is fully compatible with magazines from the SVD sniper rifle. The length of the microwave, depending on the version, is from 995 to 1015 millimeters, and the weight is 4,2 kilograms with an empty magazine and an optical sight installed. The weapon is equipped with a barrel length of 410 millimeters. The microwave has an effective firing range of 1200 meters.