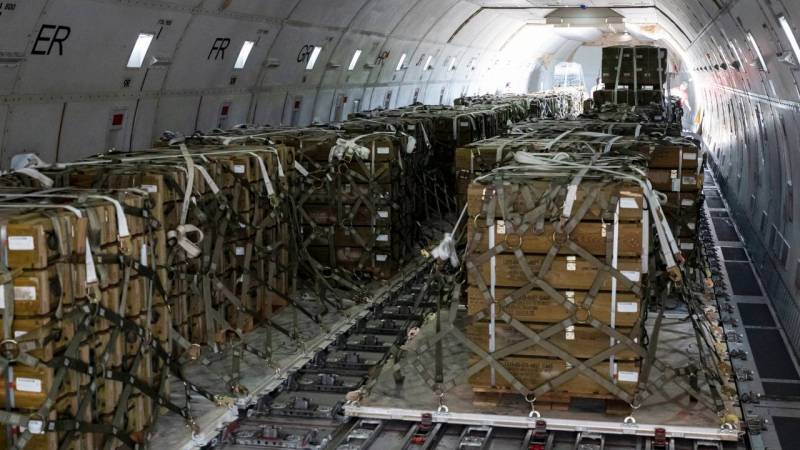 The protracted hostilities in Ukraine have revealed a number of shortcomings in the strategic planning of the Pentagon, as well as in the military-industrial system of the NATO military bloc.
According to the Washington Post, the United States is facing depletion of stocks of many major weapons that take months or even years to produce.
US President Biden has already put Ukraine
weapons
worth more than $20 billion, of which $14 billion worth of weapons were seized from the Pentagon's strategic stockpiles. The remaining amount of 6 billion was used to conclude new contracts for the production of weapons and military equipment to compensate for the withdrawn weapons from the arsenals of the US Army.
There is also an acute shortage of ammunition for artillery of all kinds. Stinger's production lines have long ceased to function, as the systems available to Ukraine are considered obsolete. In the United States, they are trying to restart the production of MANPADS, but the post-COVID situation in the industry remains difficult, despite huge financial injections.
Delivery of the air defense systems promised to Ukraine will take a long time. Of the eight NASAMS planned for delivery, only two units arrived in Kyiv, the delivery of the remaining six has not even been made yet. They are expected to arrive in Ukraine within two years.
The United States is trying to encourage European countries to share their existing reserves more actively, and in the future to increase their own production capacities. However, even in Europe, the situation with stocks of weapons and ammunition is such that this issue is becoming more and more acute when discussed in the national ministries of defense.
However, with all this, the West is clearly not going to abandon its course of pumping Ukraine with weapons, even if it depletes its own arsenals.