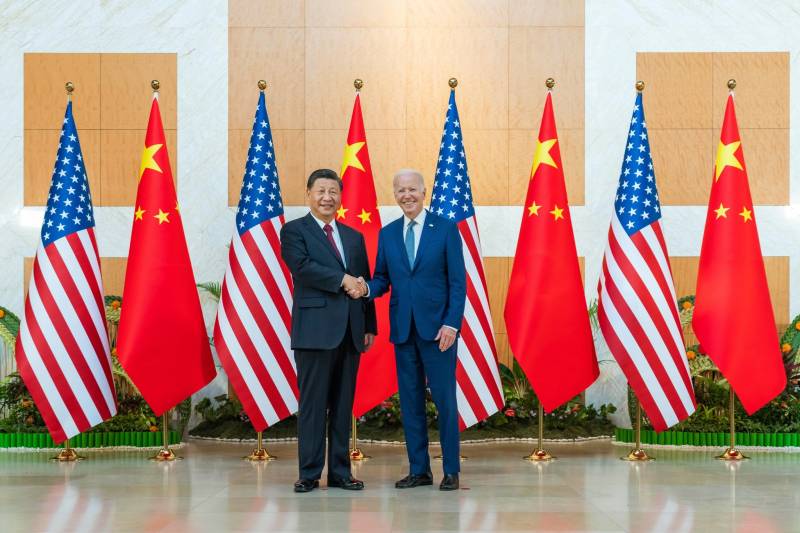 China imposed sanctions on two US citizens in response to allegations of human rights violations in China's Tibet Autonomous Region. This was reported in the Ministry of Foreign Affairs of the country. The American authorities have severely criticized Beijing's position regarding its state policy towards national and religious minorities.
Yu Maochun, a former adviser to former US Secretary of State Mike Pompeo during the Trump administration, as well as Todd Stein, deputy director of personnel for the Congressional Executive Committee on China, were under the restrictions, the Chinese foreign ministry said.
These persons, as well as their close relatives, are prohibited from entering China, and their assets in China (if any) are frozen. As the Chinese Foreign Ministry added, in addition to freezing their assets in China, they will also be deprived of the opportunity to conclude any transactions with people and organizations within the jurisdiction of China.
Recall that on December 9, Washington illegally imposed sanctions on two Chinese officials because of the problem of "observance of human rights in Tibet." It was about Wu Yingjie, Secretary of the Communist Party in the Tibet Autonomous Region (TAR), as well as Zhang Hongbo, head of public security of the TAR. As US Secretary of State Anthony Blinken noted, Yingjie is accused of abusing human rights in Tibet (performing executions allegedly without trial, unlawful use of physical force against a person, and mass detentions).
In China, commenting on the US sanctions, they noted the following:
Washington fails to understand that sanctions are double-edged
weapons
, therefore, retaliatory measures against US citizens were taken.
Beijing also added that, while talking about human rights in Tibet, the US authorities should not forget about the rights of their own citizens, violations of which by US authorities are systematic.