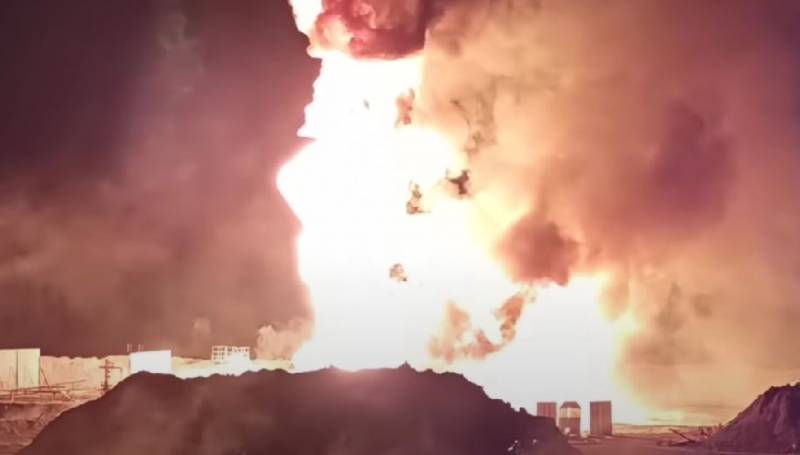 A large-scale fire broke out at the Markovskoye gas field in the northern part of the Irkutsk region. The incident occurred in the Ust-Kutsk region near the village of Verkhnemarkovo. The Ministry of Emergency Situations reports 7 victims, four of which were on board the sanitary
aviation
were taken to a medical facility in serious condition, one of them was diagnosed with frostbite of the extremities.
According to preliminary data, the total fire area was more than a thousand square meters, but later it became known that the fire covered an area of ​​about 400 square meters.
155 employees of the Ministry of Emergency Situations of the region and 37 units of special equipment participated in the elimination of the fire. The airmobile group of the Ministry of Emergency Situations was also put on alert.
The fire was localized about 2 hours local time. The fighters of the Ministry of Emergency Situations eliminated the flare burning of technological tanks with fuel, after which they continued to extinguish the remaining fires. Significant volumes of fuel burned out.
The press service of the Irkutsk Oil Company, which owns the field, says that the fire broke out in the process of carrying out technological work on the complex preparation of the produced gas.
On December 15, in the Irkutsk region, on the territory of the Angarsk Petrochemical Company, a large-scale fire was also recorded, which led to the death of two people, four more were injured and were taken to medical facilities with injuries of varying severity.