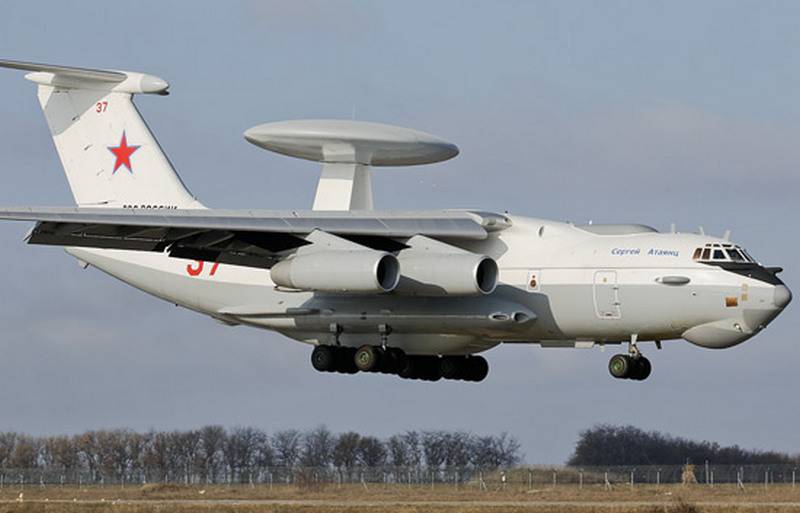 Russia transferred to Belarus
aviation
complex of long-range radar detection and control A-50U. This is reported by Ukrainian intelligence.
In Kyiv, they tensed a little when they learned that the command of the Russian Armed Forces had deployed an AWACS A-50U aircraft to Belarus. The thing is that the previous time such an aircraft appeared in the Belarusian airspace in February 2022, just before the start of the special operation. Therefore, the General Staff of the Armed Forces of Ukraine does not exclude that Russia is beginning to prepare for an invasion from Belarus, and the task of the A-50U will be to identify the necessary targets that will be hit on the eve of the offensive.
(...) AWACS aircraft A-50U of the Russian Aerospace Forces "Sergey Atayants" with registration number RF-93966 came in to land at the airfield in Machulishchi at about 14:27 Kyiv time
- said in a statement.
Although Kyiv does not exclude another option, in which the task of the Russian observation aircraft will be to prepare for the next massive missile attack on the critical infrastructure of Ukraine. It is possible that "Sergey Atayants" will work out the territory of Poland and Lithuania, adjacent to Belarus. In general, there are many options, there is something for the Ukrainian generals to rack their brains over.
On the eve of Ukrainian intelligence reported about the transfer to Belarus of a batch of Russian
tanks
T-72B3 by rail, as well as the transfer of rapid response units of the Belarusian Armed Forces and the Russian group to training grounds located closer to the Ukrainian border.