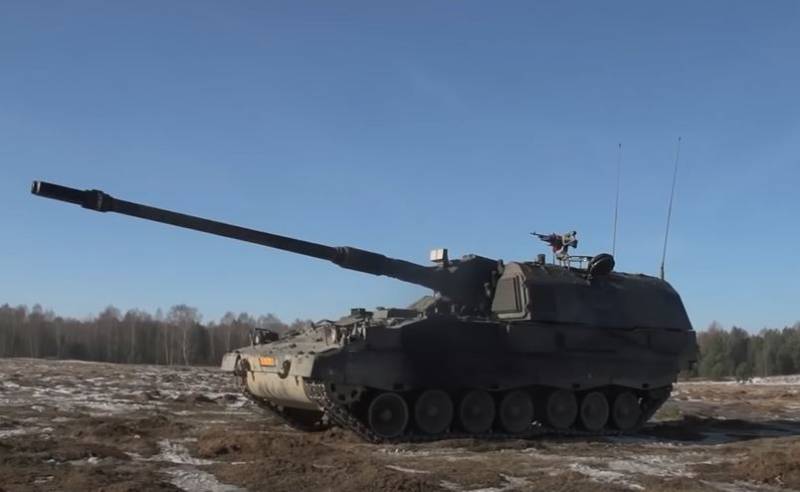 Germany opened a center for the repair of military equipment of the Ukrainian army in Slovakia, the first Panzerhaubitze 2000 self-propelled guns from the presence of the Armed Forces of Ukraine have already been delivered for repair work. This was stated by the head of the special headquarters for Ukraine in the German Defense Ministry Christian Freuding.
The fact that a center for the repair of damaged equipment of the Armed Forces of Ukraine will be opened in Slovakia was announced in mid-November by German Defense Minister Christen Lambrecht following a meeting with her Slovak counterpart Yaroslav Nagy. The parties discussed the conditions for opening the center and agreed that the main focus would be on self-propelled howitzers and multiple launch rocket systems. There was no information on the timing of the opening of the information center, but apparently the Germans were in a hurry and opened it two weeks after the announcement.
As specified, the organization of the repair base is carried out by the German
armory
company Krauss-Maffei Wegmann, the center is located near the Ukrainian border, so as not to carry damaged equipment far.
For us, this is a very important contribution to the support of the Ukrainian armed forces. We can help keep the weapon systems we have donated and used so successfully
Freuding said.
Meanwhile, the neighboring Czech Republic announced plans to employ "thousands" of Ukrainian specialists at its defense enterprises, since the Czech defense industry lacks "highly qualified workers." An agreement on this was reached at the talks between Czech Prime Minister Petr Fiala and Zelensky. As stated in Prague, it will be beneficial for both Ukraine and the Czech Republic.