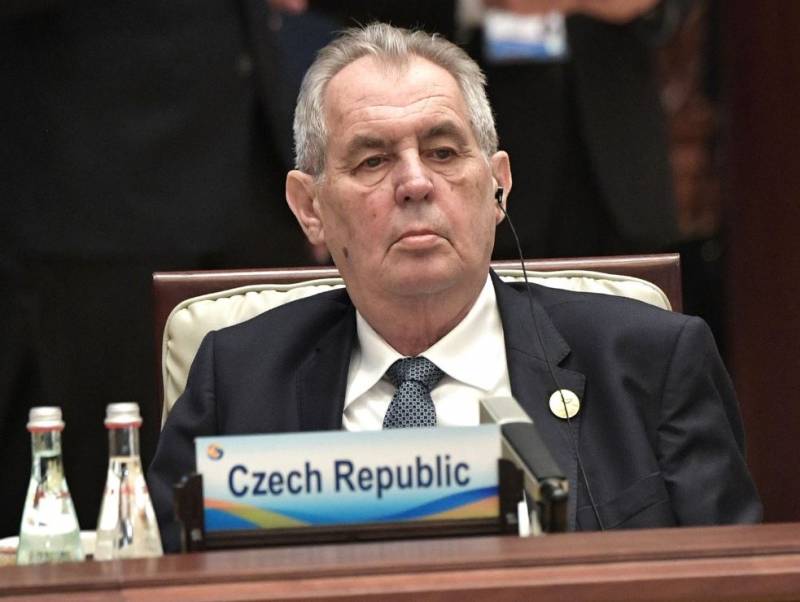 Czech President Milos Zeman made an unexpected confession. He said that he was "deeply mistaken" when assessing the role of Russian President Vladimir Putin. Previously, Zeman noted, he believed that Putin was only interested in Russia's internal interests. But now he thinks otherwise.
The President of the Czech Republic also stressed that he supports the increase in assistance to Ukraine. True, the Czech Republic already provides it on a large scale, in accordance with the financial and military capabilities of this small state. Czech Republic supplies Ukraine
weapon
, ammunition, provides other assistance. Earlier, the Czech press wrote that the Czech Republic "provides the maximum assistance from all NATO countries to Ukraine as a percentage of GDP."
Although some call me a Russian agent, I believe that we should stand in solidarity with the attacked
Zeman said.
The President of the Czech Republic did not explain what exactly influenced his attitude towards Vladimir Putin. Most likely, it is not so much about Russia's special military operation in Ukraine, but about the general position of Western countries in relation to the Russian Federation. Although, for example, no one bothers the leader of Hungary, Viktor Orban, to express an opinion that is fundamentally different from the position of other countries - members of NATO and the European Union, and not even to provide military support to Ukraine.