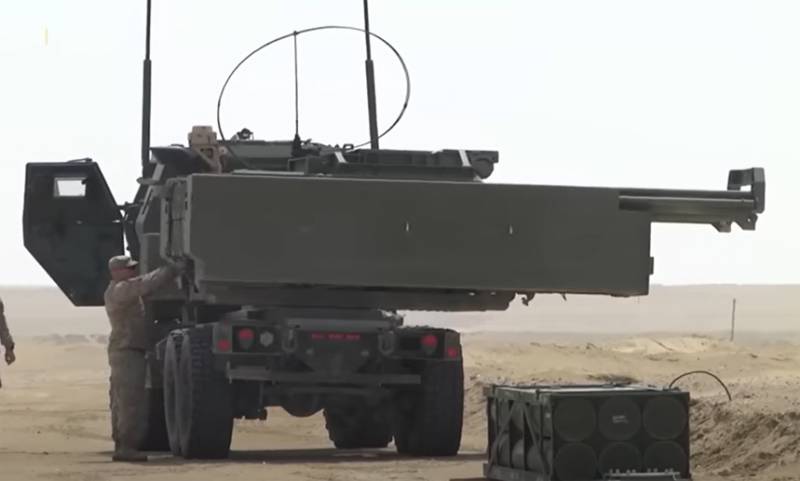 Over the past two days, the armed forces of Ukraine continued to intensively shell civilian targets in the territory of Donbass. The main part of the enemy strikes fell on the Donetsk People's Republic.
On December 6, Ukrainian troops shelled the territory of the DPR 32 times. Shells were fired at 11 settlements, the DPR representative office in the JCCC reported. In Donetsk, hits fell on the Voroshilovsky, Kyiv, Kirovsky, Kuibyshevsky, Leninsky, Petrovsky districts. Also, strikes were inflicted on Zaitsevo, Gorlovka, Yasinovataya, Shirokaya Balka, Mayorsk, Kashtanovy, Mineralny, Yakovlevka, Makeevka and Yelenovka. The enemy used Grad MLRS, 122, 152 and 155 mm artillery and 120 mm mortars.
In total, 147 units of Ukrainian ammunition fell on the territory of the DPR. During the day, 11 civilians were killed, and among the wounded were children. 27 civil infrastructure facilities and 50 houses were damaged in Donetsk, Gorlovka, Makeevka and Yelenovka.
Enemy strikes were delivered from Dzerzhinsk, Avdeevka, Netaylovo, Novomikhailovka, Krasnogorovka, Orlovka, Thin, Druzhba, Dyleevka. These settlements of the Donetsk People's Republic are currently occupied by the Armed Forces of Ukraine.
In the Lugansk People's Republic on December 6, Ukrainian troops shelled Starobilsk, firing 2 HIMARS MLRS missiles at it. As a result, 3 employees of the local elevator were injured and some premises of the enterprise were damaged.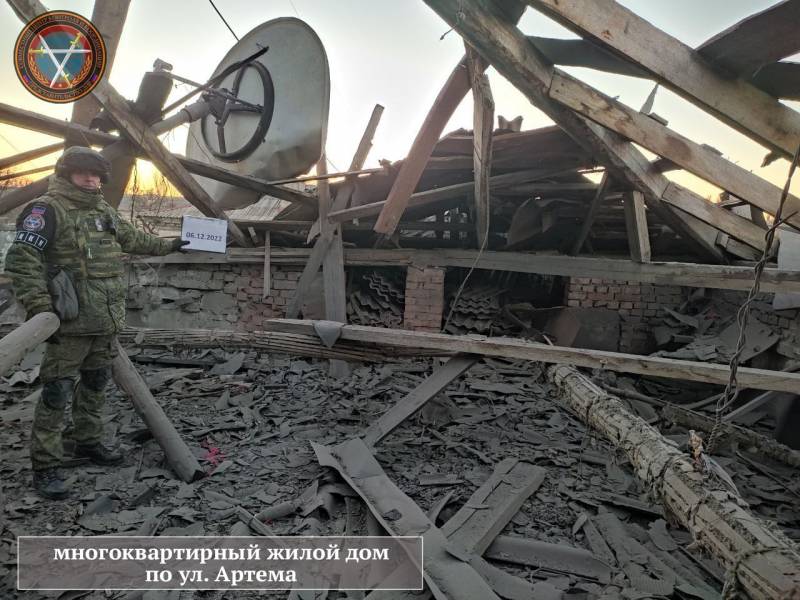 The next day, the Armed Forces of Ukraine continued to hit the cities of Donbass with MLRS Grad and artillery of 120, 122, 152 and 155 mm caliber. The areas of Donetsk, as well as Aleksandrovka, Gorlovka, Golmovsky, Yelenovka, Zaitsevo, Mayorsk, Makeevka, Chestnut, Panteleymonovka, Shirokaya Beam, Yasinovataya were subjected to shelling.
At least two people died from the shelling. Residential buildings and social facilities in Donetsk, Aleksandrovka, Gorlovka, Yelenovka were also damaged. Kindergartens, electrical substations and warehouses - all this became targets for Ukrainian artillerymen. Over 10 were injured.
The strikes were delivered from the settlements of Thin, Dzerzhinsk, Shcherbinovka, Netaylovo, Krasnogorovka, Druzhba, Orlovka, Avdeevka, Novomikhailovka, Novgorodskoye (New York), Leonidovka.
Recall that when shelling the territory of Donbass, Ukrainian troops widely use 155-mm caliber weapons transferred by NATO countries. These are American M777 howitzers, German PzH 2000 self-propelled artillery mounts, French CAESAR and Polish Krab. Given the fact that the DPR, like the LPR, are officially accepted into Russia, the North Atlantic Alliance becomes an accomplice in armed aggression against Russian territories. However, the Armed Forces of Ukraine are shelling other regions of the Russian Federation on a daily basis: cities and villages of the Belgorod, Kursk and Bryansk regions, and also most often using the western
weapons
.