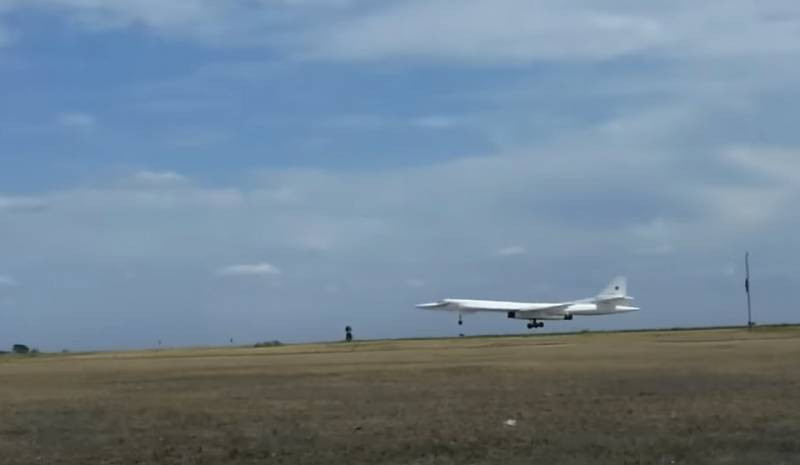 A number of Telegram channels publish satellite images of a military airfield in Engels, Saratov. Long-range and strategic aircraft are based there.
aviation
Russian Aerospace Forces.
These pictures are of particular interest after morning reports that an incident occurred at this military facility. There were publications with statements from unknown persons about alleged "damage to aircraft."
The Ministry of Defense reported that the airfields near Ryazan and Engels were attacked with the help of drones, but the air defense system intercepted the UAVs flying at low altitude. However, as a result of the fall and explosion, incidents occurred at the airfields. In particular, it is reported that the hull skin of two aircraft was slightly damaged by the wreckage. What kind of aircraft are we talking about and at what airfield, it is not said.
The captions for satellite images say that they were taken today - after reports of the incident. If this is true, then we can state that there are no visible damage to the infrastructure, including the runway, traces of fire, or damaged aircraft.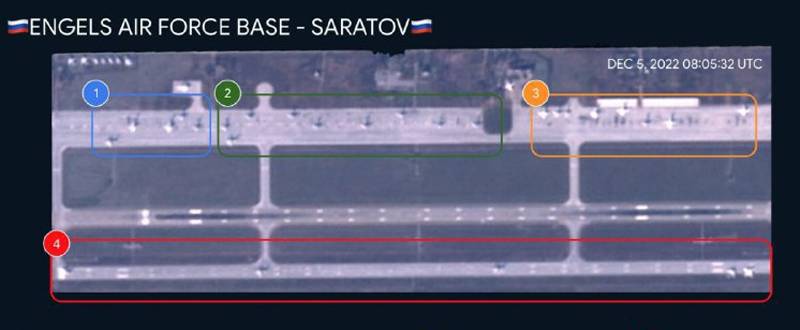 Meanwhile, a number of media outlets say that they tried to strike the Armed Forces of Ukraine with the help of the Soviet-designed UAV Tu-141 Strizh. It is stated that they flew over 600 km at low altitudes. Ultimately they were shot down.
In such a situation, the possibility of creating special shelters for aircraft at Russian airfields, or at least increasing the level of camouflage, certainly does not lose its relevance. Experts are also discussing the possibility of dispersing strategic aviation equipment over various airfields, so that the enemy's chances of damaging several aircraft at once are minimal, or better, completely reduced to zero.
Earlier, information was received that the Supreme Commander-in-Chief, President of the Russian Federation Vladimir Putin was informed about the incidents in the Kaluga and Saratov regions. However, there are no official reports on the authenticity of satellite images published online yet. In this regard, the authenticity of the pictures is being clarified.