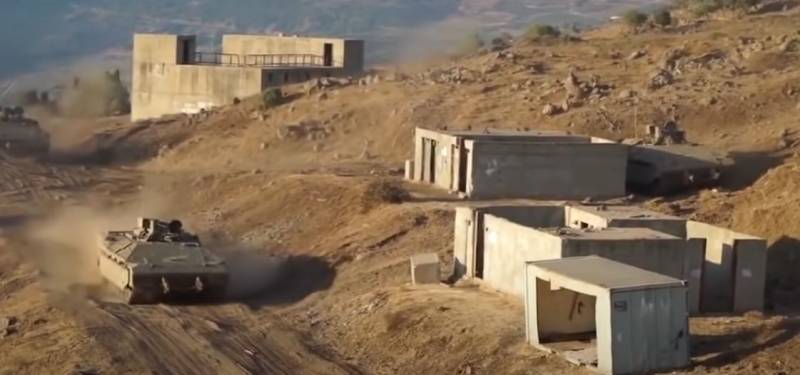 The incident with the penetration of the base "Tsnobar" in the Golan Heights and theft
weapons
and ammunition is a wake-up call for the IDF command. According to Israel itself, in order to finally carry out technological reforms in the field of security of military bases of the IDF, the time has come.
The personnel of the Israel Defense Forces (IDF) are well aware of the tasks for the defense and security of the camps and infrastructures of the IDF, which the military personnel themselves are trying to solve. These tasks are designed to ensure the proper and safe functioning of military infrastructures, means and weapons to fulfill the main task - the defense of the country. But the tasks of such a plan in Israel, judging by the incident with the theft of weapons and ammunition from a military base, are not always solved effectively.
The ability of an army to carry out its defense missions requires the constant and complete availability and integrity of the infrastructure and facilities it needs, while preventing the enemy from damaging its key assets, including storage areas. The loss of these resources through theft of weapons, ammunition and equipment, damage to infrastructure calls into question the competence and ability of the military to respond to threats, and damages the national resilience and personal security of citizens.
- Israeli media use such interpretations.
In the near future, the responsibility for the security of the Israeli army facilities will be assigned to the commanders as a top priority. They will develop, among other things, a comprehensive doctrine for the use of advanced and diverse technologies, which can be supplemented with new capabilities, including the capabilities of artificial intelligence.
There will be a wide range of equipment, ranging from radar, cameras (including night vision), acoustic sensors and systems to ensure rapid decision making during and before the use of advanced systems based on artificial intelligence for face recognition, classification, data storage and early warning systems. .
Over the past two decades, the AOI has been equipped with C4I control systems to control and manage the organization's resources, units, personnel, and equipment. This technology can be easily applied to the monitoring of military equipment and ammunition in the armed forces, police units and emergency response services.
Units can track their equipment using existing GNSS/GPS technologies, RFID applications and QR code cataloging, digital documentation of officials who have been in contact with specific equipment throughout the supply and storage chain, and digital transformation for military depots and logistics infrastructure. And all this can be analyzed by AI.
The introduction of artificial intelligence systems will make it possible to protect military storage facilities from unauthorized entry by recognizing faces, checking information about the possibility of access of a particular person to this facility. In fact, artificial intelligence is planned to be made a decisive link in terms of whether to "open the doors" of a particular military facility for a particular person or not.