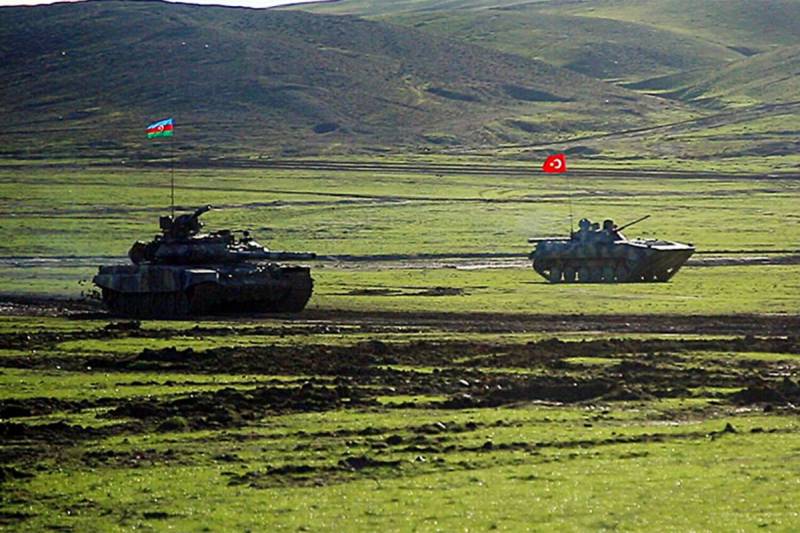 Large-scale joint Azerbaijani-Turkish military exercises began near Baku as part of a bilateral agreement on cooperation in the defense sector. They involve various types of troops of the two states.
This was reported by the press service of the Ministry of Defense of Azerbaijan.
The exercises are conducted with the involvement of personnel of various types of troops, combat and special engineer-sapper equipment, as well as military equipment.
aviation
Azerbaijan and Turkey and cover the city of Baku and the territories of Astara, Jabrayil and Imishli regions
- note in the defense department of this Transcaucasian state.
The scenario of maneuvers assumes the joint performance of combat training tasks by units of the Ground Forces, aviation, sappers, artillerymen and special forces of the two allied countries.
In the exercises, taking into account the methods of conducting modern combat, various tasks are performed on the use of artillery, aviation and other types of troops in military operations, organizing coherence, building pontoon bridges across rivers to make passes, as well as landing troops in the depths of a mock enemy
- the press service of the Azerbaijani military reports.
Earlier, Azerbaijan's Defense Minister Colonel-General Zakir Hasanov met with Chief of Staff of the Pakistani Naval Forces Admiral Muhammad Amjad Khan Niazi in Baku. The interlocutors discussed possible directions for the development of cooperation between the two countries in the military sphere.