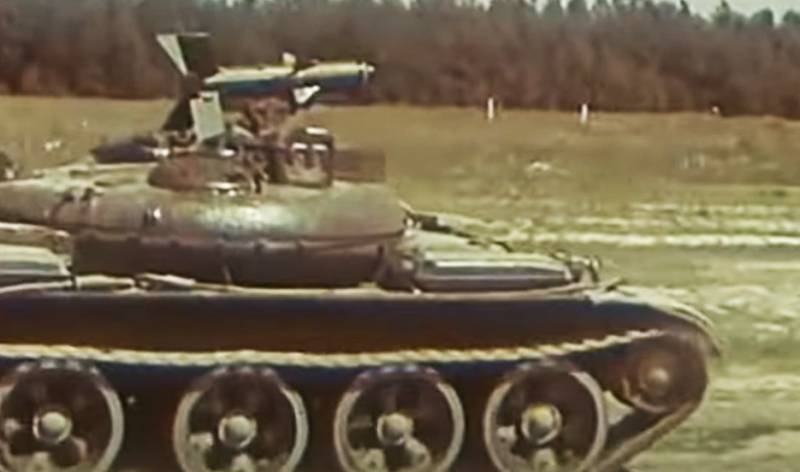 After the end of World War II, in many armies of the world, the opinion was entrenched that the future of artillery was in rockets. Consequently, it is advisable to use missiles not only from attack aircraft and wheeled chassis.
So, in 1957, the USSR began work on the project "Object 150" or "Fighter
tanks
", which later received the name IT-1 "Dragon".
The combat vehicle was created by the UVZ design bureau on the basis of the T-62 medium tank. The main feature of the new tank was the absence of a cannon, which was replaced by a launcher that allows firing at enemy armored vehicles with 3M7 Dragon missiles.
The crew of the "unusual tank without a gun" consisted of three people: a commander, a driver and a gunner-operator.
The armament of the new vehicle was represented by a retractable guided missile system.
weapons
with a loading mechanism for 12 controlled 3M7 "Dragon", as well as PKT (Kalashnikov tank machine gun).
The firing range of the "Object 150" reached 3 km during the day, and 600 meters at night.
Without additional fuel tanks, the IT-1 could travel up to 470 km along the highway, reaching a speed of up to 50 km/h.
"Tank Destroyer" showed good results during the tests and was put into service in 1968. However, the very concept of rocket tanks in the Soviet army, as well as in the troops of other countries, did not take root.
IT-1 was in operation until 1972. In total, 190 "tank destroyers" were produced in the USSR.