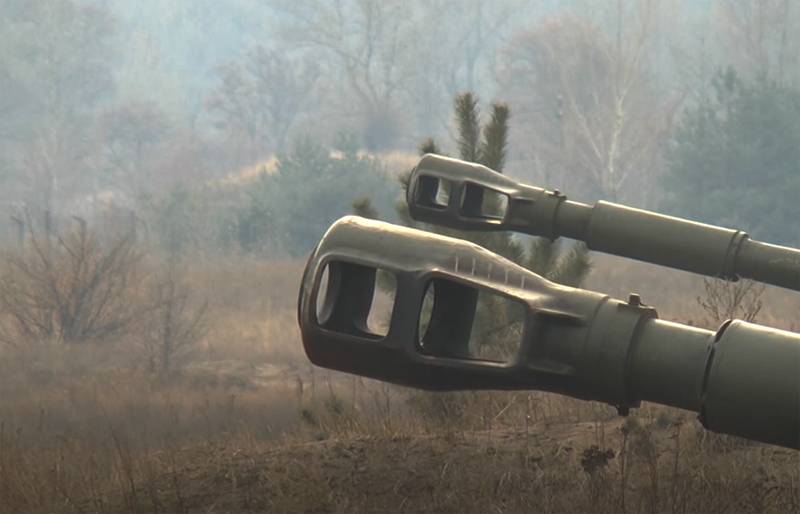 The German publication Bild published an article discussing the possible impact of the coming winter on the course of hostilities in Ukraine. German authors, who until recently wrote that "Vladimir Putin is counting on the Frost General," have now decided to change their "logic" to a diametrically opposite one, stating that "winter will help Ukraine win, liberate large territories."
From the article in the mentioned publication, known for its Russophobia, the reader, judging by the idea of ​​the authors, should draw "the only correct conclusion for himself": when the winter cold sets in in Ukraine, Russian military hardships and hardships will be experienced, but Ukrainian ones will not.
The article claims that the Russian army has a "blatant shortage of winter clothes, winter sleeping bags, tea and heating materials."
From an article by German authors:
The Russians do not have any shelters and shelters. Often there are not even trenches, the ground is frozen, it is impossible to dig them, so you have to spend the winter in the open air - under the blows of the Ukrainian military. There is no warm food, no tea, and the temperature there is already dropping to minus 15. They are forced to kindle fires, which betrays them.
Ultimately, the authors of Bild write that "Russia could lose 100 troops in the winter, so Putin is asking for negotiations."
From the material of a German author sitting in a warm studio with light and hot water - a message for Ukrainians:
But these requests must be answered unequivocally: no negotiations!
The German author, in his fabrications, forgets that if the Ukrainian army has such "warm and equipped positions", then the Russian army can occupy them ... So, in principle, this is already happening today in a number of areas, including Artyomovskoe and Avdeevsko-Maryinskoe.
The author also forgets (or rather deliberately does not say) that Ukraine is plunging into an energy crisis, already now more than 70 percent dependent on supplies from outside. Any hitch in such supplies, be it fuel, generators, batteries, not to mention
weapons
and ammunition, leads to extremely negative consequences for the Kyiv regime. Therefore, you can write as much as you like that "no negotiations with Russia can be conducted," but sooner or later the situation will come to the point that such negotiations will, in principle, cease to be of any interest to Russia itself.