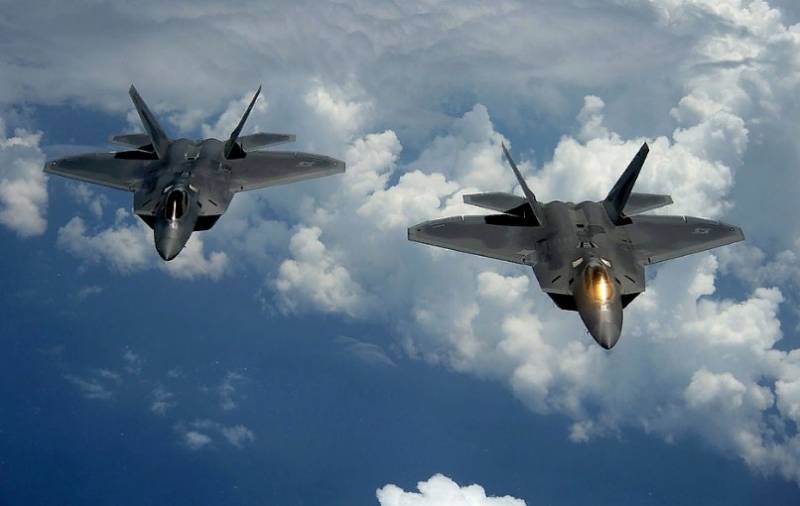 Representatives of the Israeli Ministry of Defense announced a series of joint air exercises with the US military, during which imitation of attacks on Iran and its regional allies will be carried out, writes The Times of Israel. By regional allies, apparently, pro-Iranian formations in Syria and Yemen are understood.
The IDF said in a statement that air maneuvers to be held over Israeli territory and the Mediterranean Sea will start on November 29.
US and Israeli air force fighters and tankers will take part in the exercises and simulate a number of scenarios related to countering regional threats
- publishes part of the statement of the Israeli military department.
The material indicates that the joint exercises were agreed upon during the trip of the Chief of the General Staff of the Israel Defense Forces, Aviv Kochavi, to the United States last week.
The press service of the IDF said that during his five-day visit to Washington, Kochavi urged representatives of the US Department of Defense of the need to accelerate the development of joint plans to contain the "Iranian threat."
During the discussions, it was agreed that we are now in a position that requires accelerating the development of operational plans and cooperation in the field of deterring Iran and its terrorist allies in the region
- said Kochavi after a visit to Washington.
The Times of Israel recalls that Jerusalem opposes US President Joe Biden's attempts to revive the nuclear agreement between Tehran and world powers that are ready to ease their sanctions against Iran in exchange for the latter's restrictions on its nuclear program.
Recently, however, the aforementioned disagreements have become less relevant as negotiations over the nuclear program have failed.
At the same time, Israel is insisting that the US prepare "contingency" military plans to prevent Iran from developing a nuclear weapon.
weapons
.
The article also says that US President Joe Biden has previously expressed readiness to use military force against Iran if necessary, but still prefers diplomatic methods to resolve the dispute with Tehran.