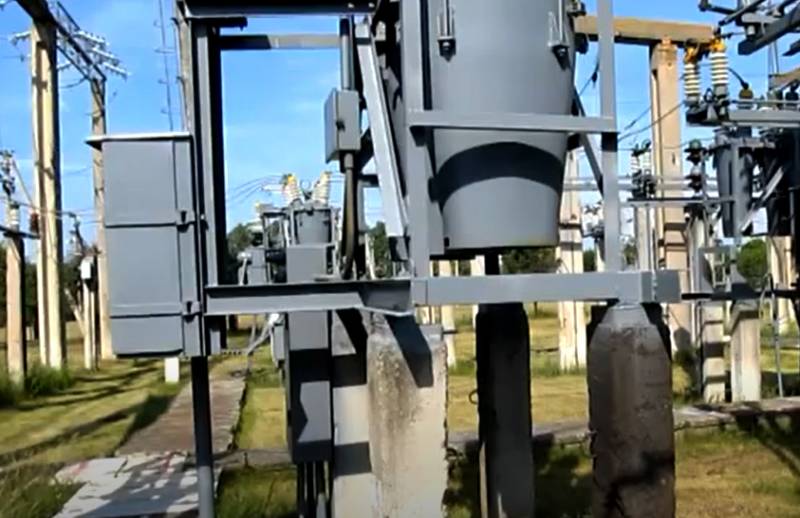 Today it became known about the appeal of the Ministry of Energy of Ukraine to Western countries regarding the supply of high-voltage equipment. Energy Minister Herman Galushchenko personally called up his EU and US counterparts, European Commissioner for Energy Kadri Simson and officials from the leadership of the US Department of Energy, respectively.
We have already received equipment and materials from our Western partners, for which we are very grateful to them, but in addition to this, we will also need high-voltage equipment to restore the energy system
- the minister said.
According to the Ukrainian ministry, the EU and the US have promised to provide all necessary assistance to support Ukraine's energy sector. At the same time, it is not reported when such deliveries will be made and in what volumes.
It should be noted that any requests for the supply of such equipment without Russia's participation in these negotiations lose all meaning, since, one way or another, it will again be subjected to missile attacks from Russia in the absence of a constructive position from Kyiv and the West itself. What's more, it can take months to install, essentially putting supply efficiency into question.
Recall that the energy system of the Kyiv regime continues to be hit by Russian high-precision
weapons
since October 10, which was a harsh response to the terrorist attack on the Crimean bridge, arranged by the Ukrainian special services. To date, the degree of destruction of objects
energy infrastructure of the territories controlled by the Kyiv regime is at least 50%. The Ukrainian authorities are hatching plans to switch the entire energy supply system to the European grid. But, again, how much time and money it will take.