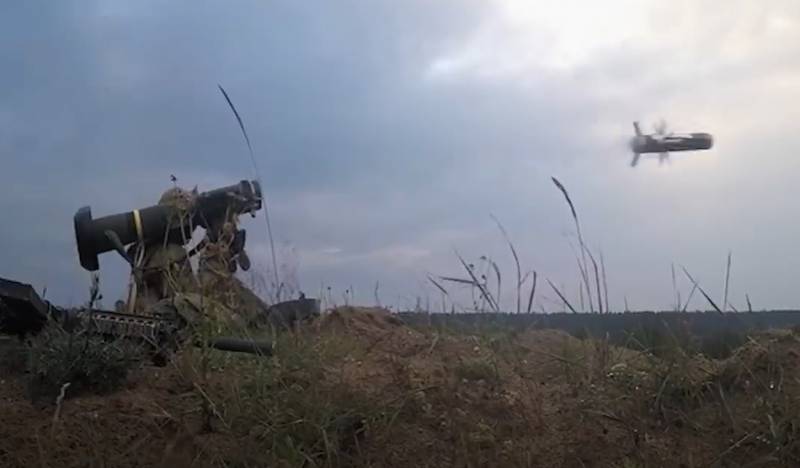 Since February 2022, the United States has sent military assistance to Ukraine totaling $17,9 billion. This assistance includes weapons, military and special equipment, and ammunition. However, such large-scale deliveries naturally led to the depletion of military stocks in the United States itself.
According to Reuters, the US Army command decided to accelerate the purchase of new weapons in order to replenish those empty due to deliveries.
weapons
Ukraine arsenals. This was announced to the agency by the Deputy Secretary of the US Army for Procurement, Technology and Supply Douglas Bush.
The military official emphasized that now a series of actions will be carried out simultaneously, and not sequentially. This will speed up the conclusion of contracts with suppliers. The total value of the contracts is $2,6 billion. First of all, this includes the cost of deliveries of new missiles and ammunition for the American army.
The rate of awarding contracts is already 15% higher than prescribed in the internal regulations of the US Department of Defense. The Pentagon expects that thanks to such a speed in the execution of contracts, they will be able to quickly replenish arsenals.
On the other hand, the American military industry also receives additional capacity utilization, which means high incomes and jobs for numerous specialists - engineers and workers. Therefore, in the end, the American "defense industry" remains the main beneficiary of the events in Ukraine. However, there is a limit to everything. They cannot endlessly promote military production programs for deliveries to Ukraine in the United States, since the program itself is not based on receiving funds from the one to whom it is supplied, but on the next promotion of the printing press. In other words, funds are thrown into the furnace only to confront Russia with Ukrainian hands - with an unpredictable outcome.