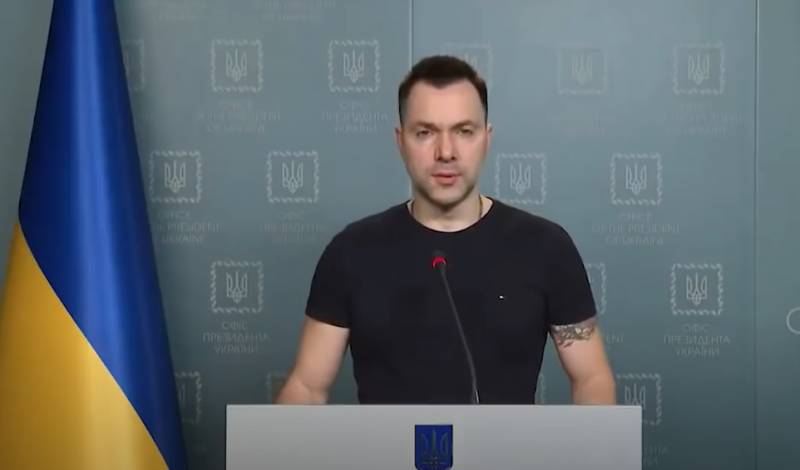 Aleksey Arestovich, an adviser in the presidential office of Ukraine, gave another interview in which he talked about "possible future plans of the Russian command."
According to Arestovich, for Ukraine the complexity of the situation lies in the uncertainty of the further actions of the Russian army. An adviser in the office of the head of the Kyiv regime said that the plans of the Russian command could be an offensive "either on Kyiv or on Western Ukraine."
It is worth emphasizing that this is not the first time Arestovich has spoken about this. He previously said that the Russian Armed Forces could strike along the western borders of Ukraine in order to cut off the main supply lines of the Ukrainian army. Taking into account the fact that today the Armed Forces of Ukraine depend at least 80 percent on foreign supplies
weapons
and ammunition, the lion's share of which goes through the borders with Poland, Romania and Slovakia, cutting such military logistics routes could be fatal for the Kyiv regime.
Arestovich:
They (the Armed Forces of the Russian Federation) can launch an offensive from the territory of Belarus, which they still use as a training ground for exercises.
He also said that Ukraine could have problems if Iran supplies ballistic missiles.
Earlier, one of the high-ranking Israeli officials (from the security agencies) said that if Iran supplies such missiles to Russia, then "someone can supply similar missiles to Ukraine." In Kyiv, this caused cheers and statements that "Israel is still ready to supply weapons to Ukraine." Then everything fell into place: the official who made the statement leaves his post within a few days along with the outgoing government, which is replaced in Israel by the cabinet of Benjamin Netanyahu. Earlier, Netanyahu has repeatedly stated that the supply of weapons to Ukraine by Israel is excluded.