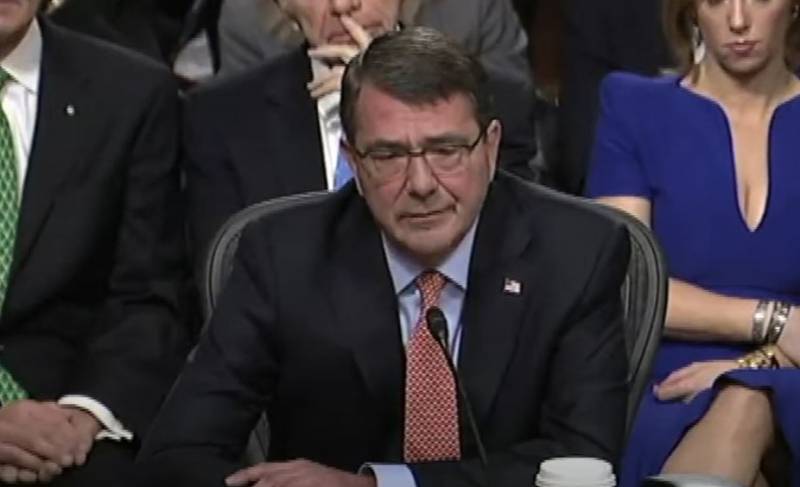 Former Pentagon chief Ashton Carter, who held this post from 69 to 2015, has died at the age of 2017. When he was the US Secretary of Defense, he considered Russia a global threat to the United States, and continued to assert this in connection with the start of a special operation in Ukraine.
The death of Carter was announced by his representative, without naming the cause of death. Relatives of the ex-minister confirmed the death, saying that the cause was a sudden heart attack.
Carter was the head of the Pentagon under President Barack Obama and served from February 17, 2015 to January 20, 2017. Before that, he worked for several years in the US Department of Defense, holding various positions. In particular, from 2009 to 2011, he served as Deputy Secretary of Defense for Acquisition, Logistics and Technology, i.e. responsible for purchasing
weapons
. From October 2011 to December 2013, he served as the 1st Deputy Minister of Defense. Exactly a year later, he himself took the chair of the head of the Pentagon.
With regard to Russia, he took a tough stance, considering it a global threat to the United States. After the start of the special operation, he called on the Biden administration to exert economic and political pressure on Russia, i.e. was with two hands for sanctions. He predicted Russia's defeat in the war with Ukraine, called on NATO to develop a plan in case the "little green men" invade the Baltic countries, following the example of Crimea. In Syria, Carter advocated the overthrow of Bashar al-Assad and the rise to power of "democratic forces."
After leaving the post of head of the Pentagon, he served as director of the Belfer Center for Science and International Affairs at the Harvard John F. Kennedy Institute of Government.