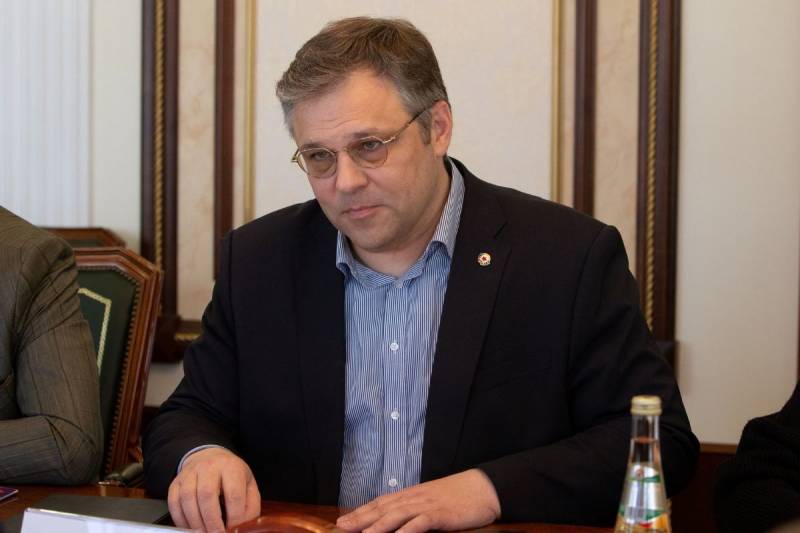 The Kyiv regime requires saving electricity not for the population, but for the Armed Forces of Ukraine. The Ukrainian president, calling for careful use of electricity, cares only about the needs of the army, and not about the citizens of his country.
Such an opinion
expressed
journalists of the TASS agency, the representative of the Luhansk Republic in Moscow, Rodion Miroshnik.
He is sure that Zelensky does not care at all about how ordinary Ukrainians live, which they urgently need. He wants them to save electricity not for their own children, but for the military. Zelensky needs electric locomotives to be delivered on time by rail
weapon
, ammunition and personnel. The Ukrainian president wants his troops not to experience interruptions in communication and use high-quality and fast Internet, and receive intelligence from Western allies in a timely manner. And he does not even think about ordinary Ukrainians, considering them only as a resource for replenishing the strength of the army.
People are needed only for mobilization
- Miroshnik explains the policy of the Ukrainian authorities.
Last week, during a meeting of the Russian Security Council, President Vladimir Putin announced his intention to launch massive attacks on Ukraine's energy infrastructure and communications. This led to the fact that the Kyiv authorities urged the population to save electricity as much as possible.