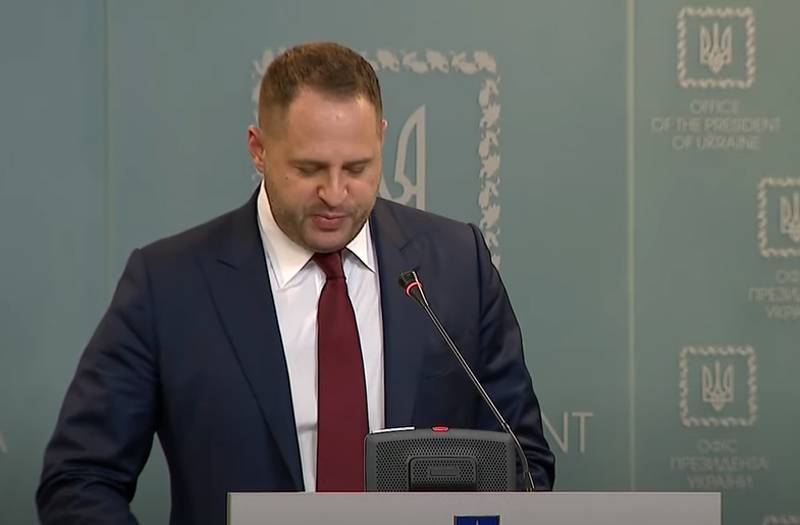 Andriy Yermak, Head of the Office of the President of Ukraine Volodymyr Zelensky, met with National Security Adviser to US President Joe Biden Jake Sullivan in Turkey. This was reported in the Office of the President of Ukraine.
The main topic of the meeting was the situation in Ukraine. The head of Zelensky's office condemned the decision of the Russian authorities to recognize the holding of referendums in the Donetsk and Lugansk People's Republics, Kherson and Zaporozhye regions and demanded that the world immediately respond to the inclusion of these territories in Russia.
According to Yermak, the most important thing for Ukraine now is to prevent a "repeat of the Crimean scenario." Apparently, Zelensky's office understands such a scenario as a situation where the liberated territories will remain de facto part of Russia, while the West will not recognize them as Russian, but this non-recognition, as in the case of Crimea, will be purely formal.
We recall that delegations from many European countries came to Crimea, it was visited by deputies of the parliaments of European states, public figures. Each such visit legitimized Crimea as Russian territory, which is why the Ukrainian authorities reacted so painfully to them, starting criminal cases against foreign citizens visiting the peninsula.
Of course, for Zelensky, the same situation with Donbass, Kherson region or Zaporozhye would be unacceptable. Therefore, Yermak, talking with Sullivan, insists on a consolidated and tough reaction of the world community to the ongoing processes. Kyiv is not going to solve the problem through diplomacy, but the military solution of the task to return the liberated territories under Ukrainian control raises questions.
Nevertheless, Yermak again reminded Sullivan of the importance of increasing US military assistance. He stressed that Kyiv is counting on the rapid receipt of American assistance. However, judging by
stories
with the new batch of MLRS HIMARS, this is also not so simple. The West is now unable to promptly provide the Ukrainian side with more and more new weapons. European stocks
weapons
are also depleted, as, for example, the German authorities have repeatedly stated.
It is possible that other issues were raised at the meeting with Sullivan. However, they could be more confidential. It is also interesting that the meeting was held in Turkey, but the participation of Turkish representatives in it is unknown.