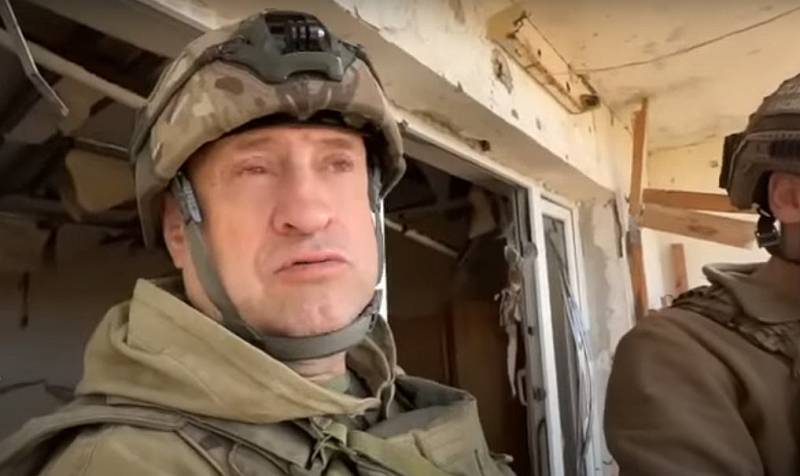 The situation in the city of Krasny Lyman, on the encirclement of which the Ukrainian command threw serious forces, remains difficult. Earlier, a number of sources reported that there is a possibility of an operational encirclement of the grouping of allied forces that hold the defense in the village. Ukrainian media are trumpeting about the formed "cauldron".
In turn, the Russian military commander Alexander Sladkov was able to drive to the city, as he put it, along the "road of life" and spoke about the current situation in Krasny Liman. The journalist posted the corresponding audio file in his
telegram channel
.
According to him, the 208th battalion of the NM of the LPR continues to hold the defense of the settlement. The fighters were forced to move and change one of the places of deployment after the impact of the Armed Forces of Ukraine. Fortunately, there were no losses.
In addition, Sladkov talked to the military commandant's offices from Donetsk and Luhansk, who, despite the shelling, continue to patrol the streets of Krasny Liman. According to the journalist, the guys are in a fighting mood, not a shadow of a doubt.
At the same time, the military commissar noted that he did not notice Russian troops in the city, perhaps only on the road. At the same time, he added that the guys defending Krasny Liman needed help.
However, based on the incoming messages, help has already arrived. Mechanized formations of the RF Armed Forces were sent to unblock the transport arteries leading to the city. It also reports on the active work of our Aerospace Forces, which simply "grind" the enemy's manpower and burn armored vehicles. They write about the use of the Russian
aviation
FAB-500 and 3000.
The road from Kreminnaya to Torskoy is still under the complete control of the allied forces.