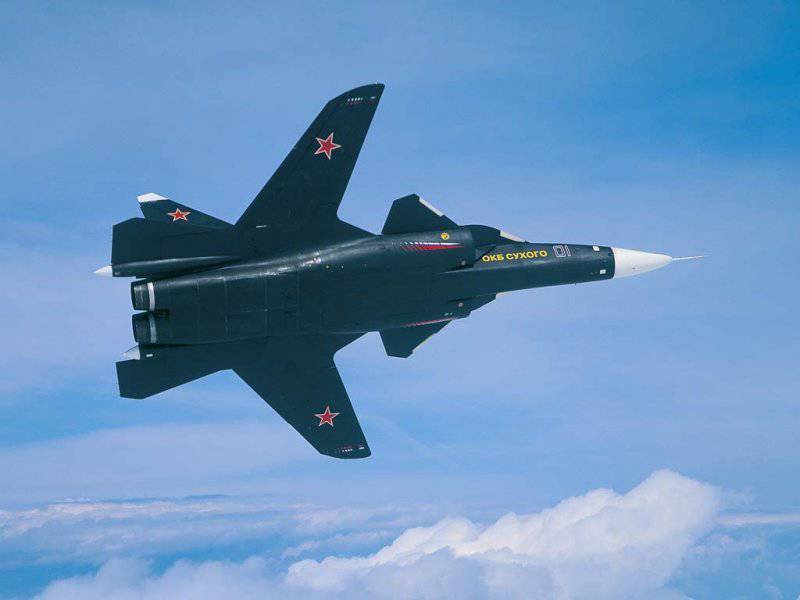 Developments on the Su-47 Berkut fighter, which took off 25 years ago, were used to create the fifth generation Su-57 fighter, drones and civil aircraft. "Berkut" was the first aircraft in which composite materials were widely used.
Today, composites make up 25% of the weight of an empty fifth-generation Su-57 fighter; for the Su-47 Berkut, this figure was 13%, which was a breakthrough at that time. Most of the composite materials were in the wing of the aircraft - 50%, which also served for the modern
aviation
. The Berkut had a sweptback wing with less drag, which increased the aircraft's takeoff and landing characteristics, maneuverability, and subsonic flight range. In fact, this fighter was the basis for testing those technologies that are used in modern aircraft construction.
(...) the colossal knowledge about the reverse-swept wing made of composite materials, obtained during the tests of the Berkut, is used to create unmanned aerial vehicles and civil aircraft
- leads
TASS
Rostec message.
Su-47 "Berkut" - an aircraft with a reverse sweep wing was first shown at the MAKS-1999 air show. The design with a swept back wing is made according to the aerodynamic scheme "longitudinal integral triplane". On this aircraft, which was a prototype, layout, technical and technological solutions were worked out as part of work on new generation fighters. In fact, it was a "flying laboratory", which worked out technologies for the Su-57. In particular, it was on the Berkut that a new bomb bay was tested, which provided the necessary data to create this element on a fifth-generation fighter.
The development of the Su-47, which originally bore the Su-37 index, was started by the Sukhoi Design Bureau in 1983. The aircraft was originally designed for aircraft-carrying cruisers and only then for the Air Force. The development went on intermittently, in 1988 it stopped completely, later resumed on its own initiative. Mikhail Pogosyan became the chief designer of this aircraft. The flight copy of the Berkut was built in 1997, at the same time he made his first flight. The plane did not go into series, and remained an experimental machine.