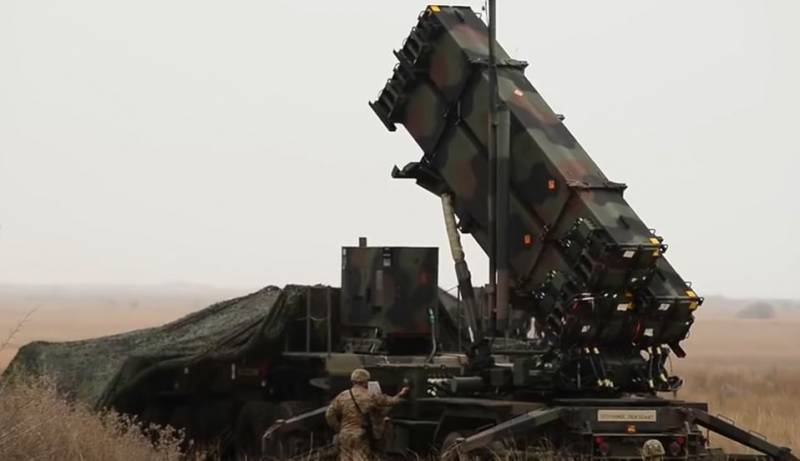 The United States has officially refused to supply Ukraine with medium and long-range fighters and anti-aircraft systems, but negotiations on their supply are ongoing and quite active. According to Politico, Washington does not exclude the supply of combat
aviation
and air defense systems in the medium term.
Kyiv has stopped publicly demanding from Western countries, primarily from the United States, the supply of fighters and air defense systems capable of closing the sky for Russian aircraft that cause great damage to the Armed Forces of Ukraine. However, the Zelensky regime and Pentagon officials are secretly negotiating the transfer or purchase of F-16 fighter jets and Patriot anti-aircraft systems, as well as Gray Eagle drones, by Ukraine. It is not known at what stage the negotiations are, but judging by the publications of the Western press, there is no talk of a possible transfer of these weapons so far.
According to Politico, Zelensky's emissaries have now officially moved on to discussing the supply of weapons that are urgently needed for the Armed Forces of Ukraine, which are already supplied by the United States, but in "insufficient for victory" quantities. We are talking here about artillery systems, including self-propelled howitzers, MLRS systems such as HIMARS, as well as ammunition for them, including long-range missiles such as ATAKMS. All talk about the supply of aviation and air defense systems is taken out of the scope of official requests.
The Pentagon confirmed the discussion of the likely supply of aircraft and air defense systems to Ukraine, but stated that this is a matter of the medium term, at present Washington is focusing on the supply of weapons "necessary for victory" to the Armed Forces of Ukraine, and aviation and air defense systems are not included in them. The Americans fear that the supply of these weapons to Kyiv will be the crossing of the red line, which Russia has repeatedly warned about.