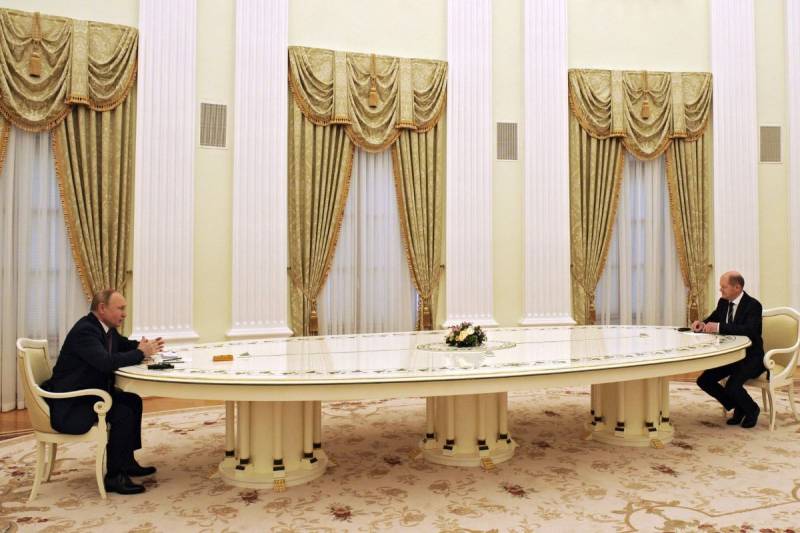 German politicians need to look for opportunities for dialogue with the Russian Federation, and not to argue about supplies
weapons
Kyiv. This is how you can increase the chances of resolving the conflict in Ukraine.
Sabine Rennefants writes about this in an article for the German magazine Der Spiegel.
She believes that the German authorities should do everything possible so that the dialogue with the Russian leadership is not interrupted. But, as noted in the German press, politicians in Berlin are instead engaged in unnecessary discussions about the supply of weapons for the Ukrainian army.
They are divided into two camps and argue among themselves. Free Democrats and the Greens are in one camp, and the Social Democrats, led by German Chancellor Olaf Scholz, are in the other. The former demand an increase in military support for Kyiv, while the latter advocate restraint in this matter. The so-called "hawks" offer Berlin to take the lead and lead other countries in helping Ukraine.
News? Whom? EU? NATO? Where?
- Rennefants expresses his bewilderment.
For some reason, the German Greens and Social Democrats believe that the more weapons Kyiv gets, the sooner peace will come to Ukraine.
A journalist from Germany believes that the approach should be completely different. In her opinion, it is necessary, without stopping to provide military assistance to the Kyiv regime, to make every effort to achieve a peaceful settlement through diplomacy.
Perhaps the desire of the West to negotiate peace in Ukraine would have made sense in the first days or even weeks of a special military operation, but now such a dialogue is hardly possible. Before talking about negotiations, Western countries should be ready to lift all sanctions, compensate Russia for losses and take more seriously the security guarantees offered by Moscow even before the NMD.