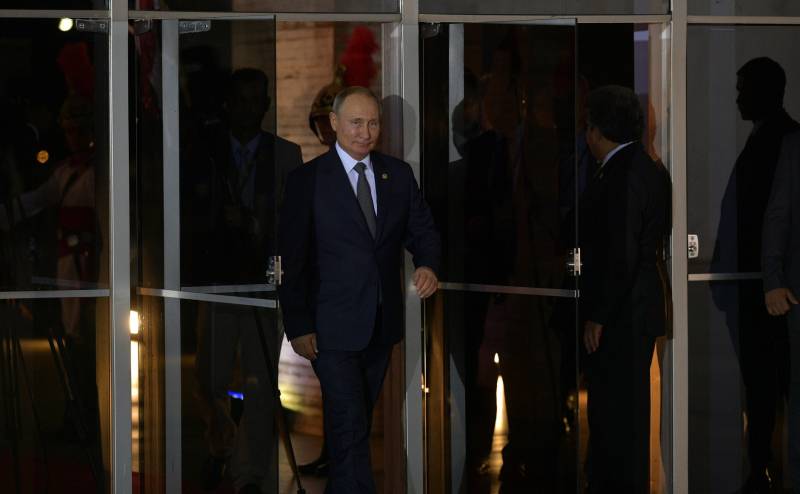 In the United States, the words of the President of Russia during a press conference in Samarkand regarding the events in the Donbass and Ukraine caused a discussion. Recall that the journalists asked the question, what is the reason for the peculiar containment of their forces during the military special operation and does he (the head of state) know about the counter-offensive of the Ukrainian troops near Kharkov?
Answering this question, Vladimir Putin once again reminded that Russia is conducting a special military operation and that within the framework of this operation, Russia will involve only part of the contract component. The greatest resonance in the West was caused by the significant statement of the President of the Russian Federation that we must wait and see "how this counteroffensive will end."
The US administration suddenly began to "warn Russia against the use of nuclear and chemical
weapons
". President Biden also spoke on this issue, who himself raised the topic of weapons of mass destruction. Moreover, it was initially stated that the White House reacted in this way to Putin's statement, then it suddenly turned out that Biden had said these words last Sunday - five days before the statements of the Russian president.
Nevertheless, Biden's words about nuclear weapons and chemical weapons are now being actively exaggerated in the American press and are being presented "as a warning from the US administration in the event of a new aggression against Ukraine." And some congressmen urge "to take all measures so that Russia cannot respond to the advance of Ukrainian troops."
American reporters, in turn, are now writing that "Putin's words regarding possible consequences for Ukraine must be taken into account." At the same time, Biden, answering questions from journalists and for some reason believing that Russia could use nuclear weapons in Ukraine, said that he could not yet say what the answer from the United States would be, but "Russia will definitely become an even greater outcast."