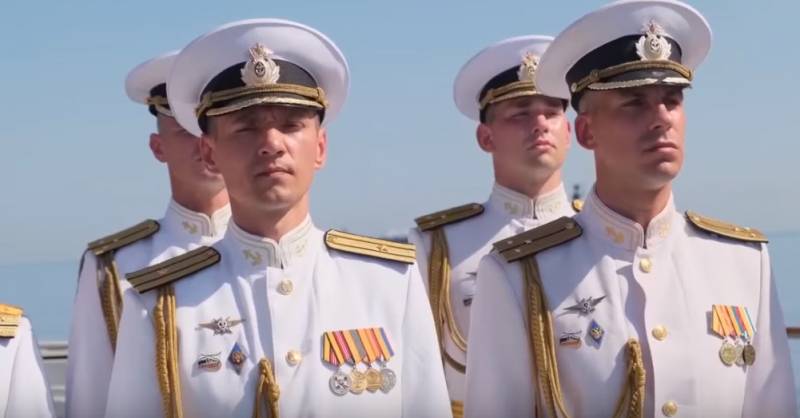 Today in Russia in honor of the Day of the Naval
fleet
military parades were held in different cities - primarily those based on the ships of the fleets and flotillas. The main parade was broadcast by central TV channels in St. Petersburg. At the same time, the naval parade was also held at the foreign base of the Russian Navy in Syrian Tartus.
According to the Russian Ministry of Defense, 13 ships (including submarines), support vessels and boats of the Russian Navy were involved in the celebrations in Tartus. The parade was also attended by 18 different aircraft of the Aerospace Forces and the Marine
aviation
The Russian Navy.
Together with Russian ships and vessels, Syrian ships and boats also took part in the naval parade - a sea minesweeper and two missile boats of the SAR naval forces.
Solemn events in honor of the Day of the Russian Navy were also held in Avacha Bay. There, in parade formation, 8 ships and vessels of the Pacific Fleet lined up.
Military sailors and marines performed demonstration performances as part of the festive program: