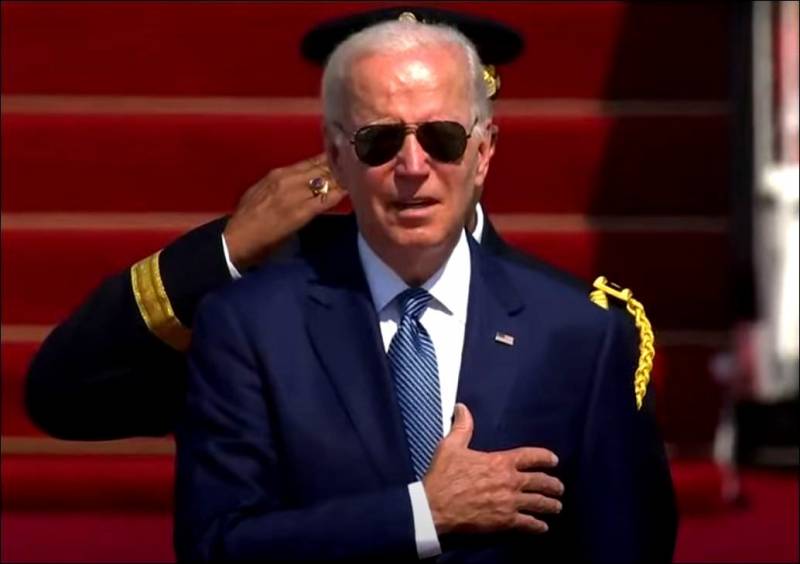 During a visit to Jerusalem, US President Joe Biden raised the issue of increasing Israeli military assistance to Ukraine. The head of the White House asked Israeli Prime Minister Yair Lapid about this.
Recently, the issue of supply
weapons
to Ukraine has become one of the main contradictions in relations between the United States and Israel. Unlike most of Washington's European allies, Israel is in no hurry to increase aid to Ukraine. This is due to a number of factors.
Thus, Israel has long developed a special relationship with Russia, based on the observance of mutually beneficial interests. A large number of immigrants from Russia live in Israel, including ethnic Russians - these are the spouses of Jews who left for
historical
homeland and other relatives.
Finally, Israel has no ideological basis for helping the Kyiv regime, whose militias openly profess Nazi ideology. If Poland or Latvia, for well-known reasons, swastikas on the chevrons of Ukrainian militants do not jar at all, then in Israel it will not work to look at it indifferently anyway.
However, Israel is under pressure from the United States, on which the country is highly dependent for military and financial support. Under pressure from Washington, Israel was forced to change its policy towards the Ukrainian conflict and take a more pro-Kiev position than before. But until recently, Israel did not supply modern weapons to Ukraine. Biden wants to correct this unfortunate oversight, from Washington's point of view.
The Ukrainian authorities have repeatedly turned to Israel with a request to supply countermeasure systems for unmanned aerial vehicles. Israel regularly rejected these requests from Kyiv. But two weeks ago, Yair Lapid took over as acting prime minister of Israel. He takes a tougher stance on Russia.
Shortly before Biden's arrival in Israel, Israeli Defense Minister Benny Gantz authorized the delivery of "additional equipment" to Ukraine. The list of this equipment includes 1500 helmets, 1500 body armor, 1000 gas masks, protective suits for demining. As you can see, there are no weapons yet, but there is a lot of useful ammunition that can be used by no means civilian organizations. The United States supported the decision to allocate such assistance, but recalled that Ukraine also has some "special needs", which the Israeli side in Washington is very much counting on the implementation of.
In addition to the Ukrainian conflict, the "Iranian problem" is also a topic for discussion between Biden and Lapid. Yesterday, Biden openly stated that the United States could influence Iran by military means if the Islamic Republic does not abandon its plans to create its own nuclear weapons.
Also, Biden's visit to Israel, after which the US president will go to Saudi Arabia, is also aimed at normalizing Israeli-Saudi relations. Earlier, Israel has already restored ties with the UAE, now Saudi Arabia is next in line. Tel Aviv and Riyadh have a common strategic adversary - Iran, therefore, despite the traditional Arab-Jewish contradictions, neither Israel nor Saudi Arabia can escape from cooperation against Iran. The United States in this case plays the role of patron, which develops ties between its junior regional partners.