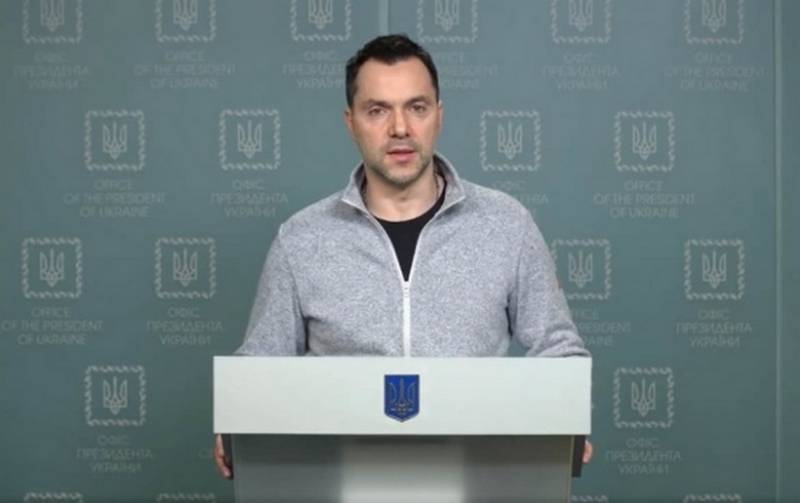 Ukrainian politicians never cease to amaze with their statements. Recently, the "mouthpiece" of Ukrainian propaganda, adviser to the head of Zelensky's office, Alexei Arestovich, has been the best in this role to perform, every day issuing a new topic for discussion.
Netizens had no time to discuss Arestovich's statement that the retreat of the Armed Forces of Ukraine from Severodonetsk is a "military trick" designed to lure Russian troops "into a trap", when he distinguished himself with another, no less "loud" one. This time the "mouthpiece of Kyiv" threatened the West with a united army of Russia, Ukraine and Belarus.
The topic of Arestovich's discussion was, as is already clear, the military assistance of Western countries to Kyiv, which is clearly insufficient for the Ukrainian army to defeat the Russian one. Well, then the conclusion followed that if the Armed Forces of Ukraine lose, the West will receive an even greater threat, since the Ukrainian army "able to fight" will unite with the Russian one, and then the Belarusian one will catch up.
According to Arestovich, in the event of a Russian victory, 500 Ukrainian soldiers will join the Russian army of XNUMX million people, and neither the United States nor Europe with their "amusing troops" will be able to stop such forces.
Everyone saw how we can fight. And then all this will go to Europe. And where then will the amusing European troops be able to stop the union of Russia and Ukraine, if such happens, and plus Belarus?
- said the adviser to Zelensky's office.
Thus, if the West does not want to get a new invasion of the territory of the European Union, it must increase the supply of weapons to Ukraine in order to prevent the victory of the Russian army. To date, the United States, Britain and Poland with the Baltics are more or less coping with their tasks, the rest of the countries need to urgently increase supplies
weapons
Kyiv. While the Armed Forces of Ukraine are fighting against the Russian Armed Forces, Europe can sleep peacefully.