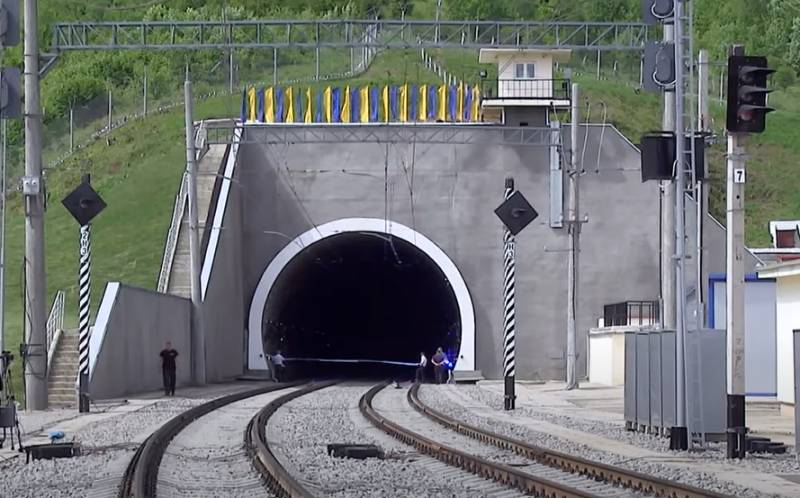 Ukrainian media are reporting strikes on targets in the western regions of the country, including in the Stryi region. There are also reports of a missile attack on the Beskydy Tunnel. This is the second longest railway tunnel in Ukraine. Its length is just over 1,8 km, it is located on the territory of the Lviv and Transcarpathian regions. The capacity is up to 100 pairs of trains per day, which run on electric traction.
The Beskydy tunnel has been actively used recently for the supply of foreign
weapons
to Ukraine. It was through him, according to some reports, that the American M777 howitzers and their ammunition were supplied.
Commissar Andrei Rudenko writes about the strike on the Beskid Tunnel in his TG channel, noting that this was also announced in Kyiv. The military commander Yevhen Poddubny also writes about strikes on the railway infrastructure in the Lviv region in the TG. The Russian Defense Ministry has not yet commented on these messages.
If the Beskydy railway tunnel is really damaged, then this will certainly cause difficulties with the transportation of military cargo to the territory of Ukraine. Moreover, it is difficult to overestimate the importance of the Beskydy Tunnel for the EU countries. After all, more than 60 percent of transit cargo goes through it to Europe.