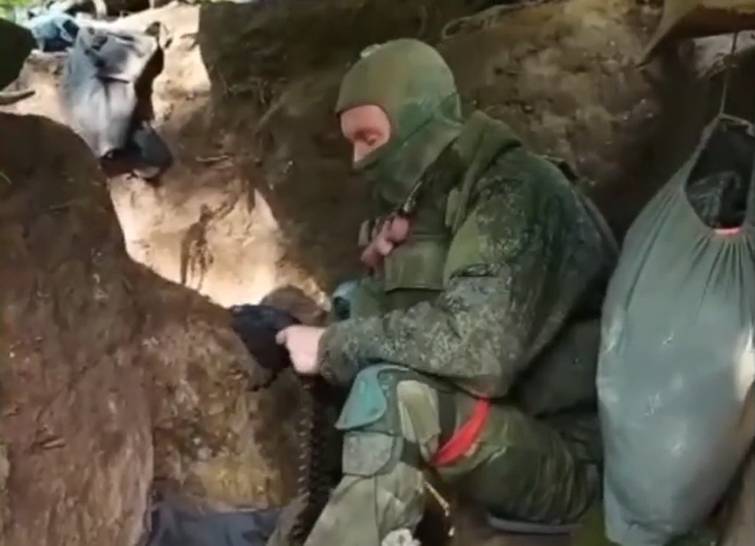 A video appeared on the network from near Avdiivka, where the Russian army, together with the People's Militia of the DPR, grind the enemy's lines one by one. Earlier it was reported that after the strikes of artillery and
aviation
the positions of the militants in the south-east of Avdiivka were crushed. At the same time, an armored group of the Armed Forces of Ukraine was eliminated, which, consisting of about 10
tanks
and the BMP advanced through the forest to counterattack. The enemy lost up to 8 tanks and infantry fighting vehicles.
In the presented video, a Russian marine is preparing for battle, calmly stuffing the tape of his machine gun with cartridges. At this time, he reads the poem "Motherland" by the Soviet poet Vladimir Orlov. This poem became widely known thanks to the work of director and screenwriter Alexei Balabanov and actor Sergei Bodrov. The poem "I found out that I have a huge family ..." became a kind of leitmotif of the film "Brother-2".
Today the same poem resounds in the trenches near Avdiivka. It is read by a fighter with the call sign "Fan" from the 61st Marine Brigade of the Russian Armed Forces.
Since the late 1990s, when the film Brother 2 was released, this children's poem has received a special sound. Today, under these lines, Donbass is being liberated from Nazi armed formations.
Video: