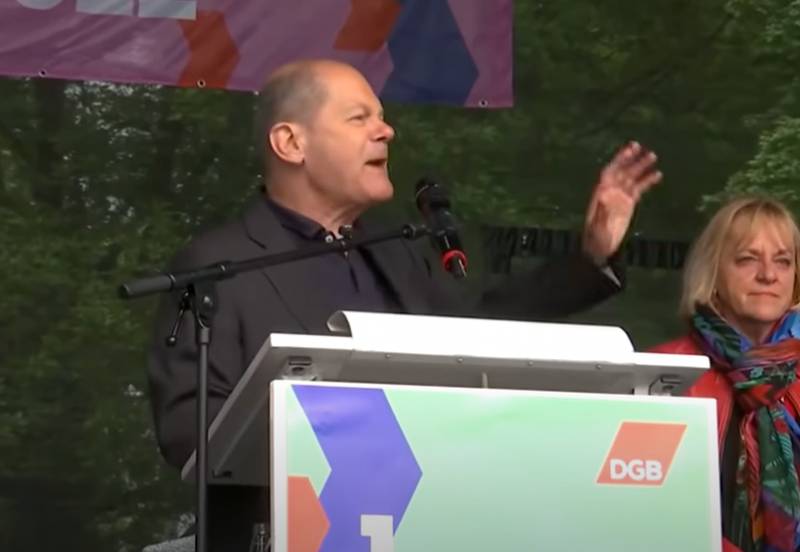 The Federal Chancellor of Germany spoke at a rally the day before, where he announced the need to continue military support for Ukraine. At the same time, Olaf Scholz's speech was such that it evoked certain associations. If the video were not in color, but in black and white, then these associations would have clearly intensified ... At one time, another German chancellor, Adolf Hitler, shouted from the podium in a similar way.
It is important to note that this loud speech of the German chancellor was delivered against the backdrop of a mass protest. People protested against the shipment by Germany
weapons
to Ukraine, noting that such a shipment indicates that Berlin is adding fuel to the fire of the armed conflict.
Insults were poured into Scholz's address. Protesters against the policy of the German leadership shouted at the Chancellor: "Liar!", "War warmer!"
Caption: "Olaf Scholz is not my chancellor":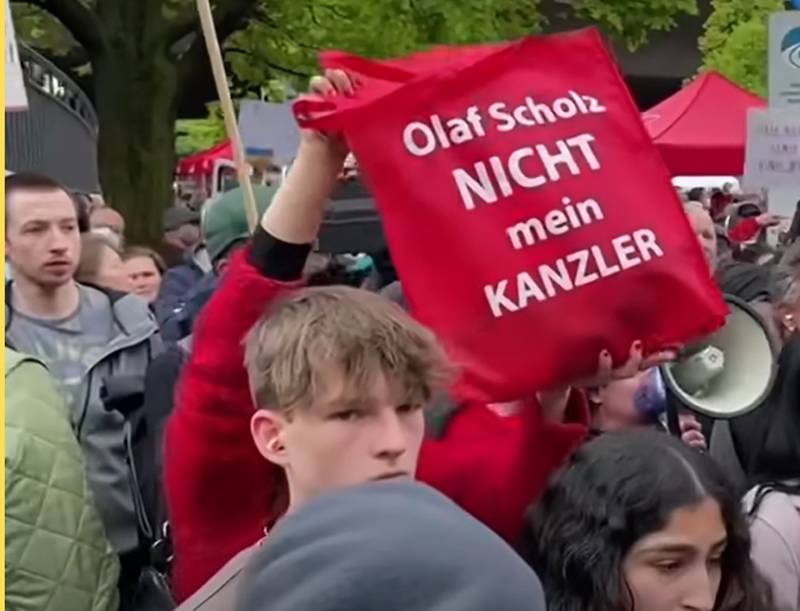 Against this background, the already not very outstanding rating of both Scholz himself and the coalition government headed by him went down rapidly.
The chairman of the German Trade Union Confederation, Rainer Hoffmann, called on the German Cabinet to prevent the increase in military spending in Germany from hitting the social sphere. He stressed that billions of euros for military assistance to Ukraine should not be withdrawn from Germany's social programs.