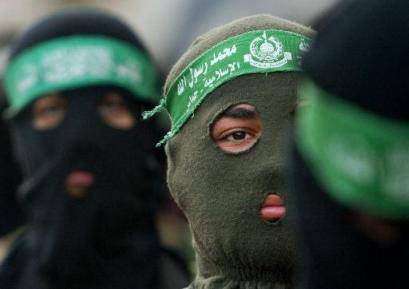 Despite all the support that the richest and most powerful gentlemen of the world have given to Syrian militants under the guise of "helping democracy", their strength is like the notorious Trishkin kaftan from Krylov's fable: to fix a hole in your elbow, you need to cut off your sleeves, and to fix your sleeves, you need to chew tails.
So it is with the Syrian rebels. They announced they had another "decisive offensive" on Aleppo - and at that time the army was successfully beating them in other places. Even in the city of Homs, in which, as they believed, supposedly forever sowed fear and horror - and that has become much safer. They dragged their forces from the city and province of Homs, threw them on Aleppo - and now the residents can at least breathe freely.
A youth march took place in Homs called the campaign "Build Syria with Your Own Hands". These events, which until recently could not even be imagined in Homs, were conducted by students of the BAAS University and city dwellers who joined them.
More recently, fear reigned on the streets of this city. Shooting was heard non-stop. And even in those neighborhoods that the gangsters didn't get, people still couldn't safely go out into the streets - it's not clear where the sniper could hide. I saw a man in the city hospital, who simply went for bread and was seriously wounded in the stomach - he could not expect that a bullet would catch him in a relatively safe area of ​​Homs. And how many such cases were! How many people are not lucky, and they died or were injured by a stray sniper bullet!
Now, the youth of the city can hold actions under the legal state banner, and people of all ages adjoin it. They clean the streets from the accumulated debris, plant trees and decorate Homs with Syrian flags. While still injured, the city returns to normal. Governor of Homs Ahmad Munir Muhammad thanked the young people for their initiative, saying that such actions are the best response to all hostile forces.
Militants are no longer up to Homs - their forces are thrown on Aleppo. You can ask a question - but does something work out for them? After all, with what noise and aplomb announced a decisive offensive! They promised that they would either take Aleppo or die.
So far, if this promise is fulfilled, it is only partially, more precisely, in its second part. The Syrian army is clearing a street by street. Many of their shelters are crushed, confiscated
weapon
supplied to the rebels from Turkey.
Residents of Aleppo provide active assistance to the army. Thus, the Kurds living in the city, gave a serious rebuff to the rebels, not allowing them to even get closer to their quarter. And on Al-Azizia Square, there was a mass demonstration in support of the army, the participants of which warmly thanked the soldiers and officers for fulfilling their duty to defend the Motherland. And the people came out, despite the fact that a few days ago such a demonstration in the Marjah region was fired upon by brutalized gangsters. What remains to do the rebels?
Only lie, lie and lie again.
This is what they do.
They reported that they had managed to destroy military helicopters at the airfield of Aleppo. But this message turned out to be a banal lie, like much of the previous propaganda.
Then they, again cutting off the tails of their "trishkin caftan", attempted to carry out an attack on the airfield "Taftanaz" in the Syrian province of Idlib.
There were a lot of terrorists; they fired at servicemen guarding the airfield, from mortars and machine guns. What ended this attack? Yes, all the same - the attackers were beaten. Several dozen terrorists eliminated, along with their equipment and weapons.
Only it turns out that the "fighters for democracy" that fight with the peaceful people with mean al-Qaeda methods. This is what they are capable of - so the gangster blew up a car bomb in the city of Kamyshly. As a result, 4 civilians died, many were injured. Large material damage to residential buildings and buildings was caused.
And in the province of Daraa, the sappers managed to find two explosive devices inherent in the schools. Terrorists did not intend to spare the children ...
But such attacks against civilians are a manifestation of their agony. This is just anger from impotence.
The patrons of the rebels abroad, too, all still does not stick insurgency in Syria, and they resort to banal and primitive lies and too frank and pitiful fraud.
Al-Arabiya, which belonged to the ruling family of Saudi Arabia, showed a loud, extremely sensational! Well, just an information bomb of destructive action, exposing both Syria and Russia!
It turns out, according to the channel, when Syria shot down a Turkish plane that violated its airspace at the beginning of summer, two of its pilots managed to survive. And they, having catapulted, fell into the hands of the Syrian army. And then - attention! - a Russian trace appears in the investigation. Supposedly, the President of Syria was thinking, thinking what to do with the captured pilots, but then he received a call from Russia and was advised to shoot them. And the bodies holed by bullets were dropped into the sea, where they were later found by Turkish rescuers.
Well, just a political action detective! Scandals, intrigues, investigations!
But even here many Turkish newspapers were indignant and described the pseudo-reportage of "Al-Arabia" as frankly deceitful.
In the Turkish press, it is noted that the Al-Arabiya TV channel has repeatedly been implicated in lies. For example, the influential newspaper "Milliet" recalled the provocative information of the channel that the vice-president Faruk Ash-Sharaa had allegedly escaped from Syria. But only soon he appeared in public, one appearance denying Al-Arabiyah.
And now this channel shows an absurd material, regardless of the fact that there is a conclusion of medical examiners examining the bodies of pilots. This document is completely contrary to the version of the Saudi television channel.
Another Turkish newspaper, Hurriet, also exposed this version. The author of the editorial has accused the Syrian rebels, who, according to Al-Arabia, provided documents saying this, tried to set up Turkey even more aggressively and hostilely towards Syria.
But it is clear that the rebels themselves would hardly have thought of such a thing. It is just that Western intelligence agencies, who stand behind the backs of anti-Syrian militants, and behind the very owners of Al-Arabia, decided to launch an "information bomb" to blow up Turkish public opinion and provoke a war.
Only here, instead of a large information bomb, an information noise grenade has turned out - there is a lot of noise and rumble, but no sense.