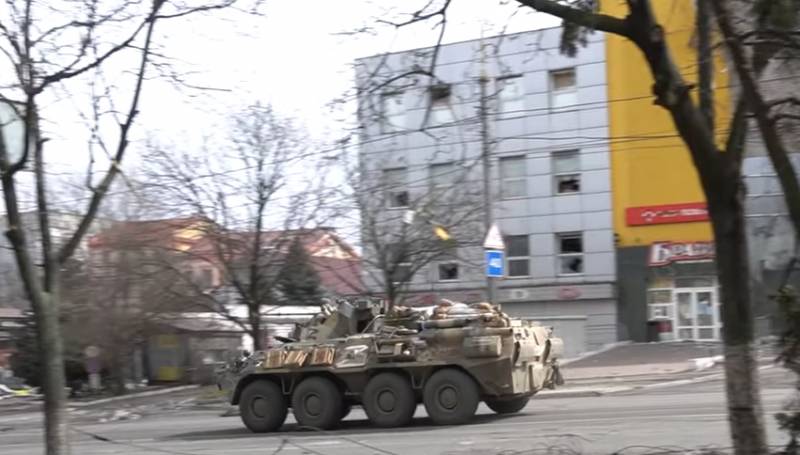 Russian military personnel and units of the DPR continue to clean up Mariupol from the remnants of Ukrainian armed formations. We can talk about the entry of the operation to liberate the city into a new phase. It is connected with the fact that an increasing number of local residents are transmitting information to our troops about where the militants of the nationalist armed groups have settled.
According to a representative of the National Guard unit from the Chechen Republic, at first the townspeople were afraid of the Russian military and the troops of the DPR, but then they began to understand that they had come in order to liberate the city from proteges of the Kiev regime and Bandera radicals. In this regard, the number of Mariupol residents has increased, who disclose to the Russian military data on those who previously held
weapon
, and now, having changed into civilian clothes, he decided to present himself as a "civilian".
The residents help us a lot. They come up to us, transmit data about the Azov militants (an extremist group banned in Russia). I cannot fully disclose the information.
It is reported that captured militants and suspects are handed over to the authorities of the People's Republic.
A report on the actions of military personnel from the Chechen Republic to identify nationalists posing as civilians in Mariupol - on the FridrihShow channel: