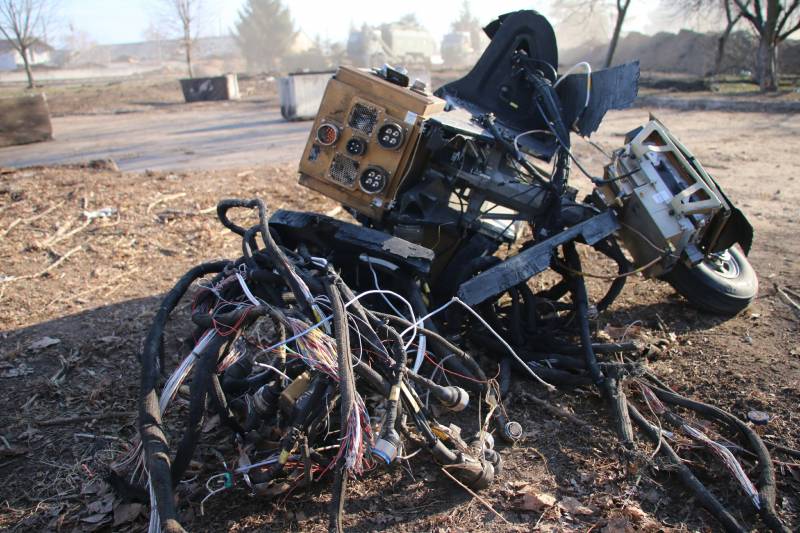 Bayraktar-TB2 attack drone shot down in Ukraine
Today, Western and Ukrainian media are replicating infographics that reveal data on which specific countries are involved in supplies
weapons
and ammunition to Ukraine. Recall that the collective West, including NATO countries, uses the Polish city of Rzeszow as a transit point or hub for the subsequent shipment of military equipment and weapons to Ukraine. Transport planes from different countries go there almost daily. On board are drones, anti-tank systems, portable anti-aircraft missile systems, small arms, dozens of tons of ammunition, mortars, etc. Some countries are engaged in the supply of exclusively non-lethal cargo, including helmets, body armor, army camouflage.
If you believe the presented infographic, then the leaders in the range of supplies include such NATO countries as the United States of America, Estonia and Turkey. For example, Ankara delivered to Ukraine the Bayraktar UAV, several batches of radios, small arms, and anti-tank systems. Also, medical supplies and ammunition arrived from Turkey through Poland to Ukraine.
Among the countries that are not members of the NATO structure, Finland is the leader in terms of the number of nomenclature items of supplies for the Armed Forces of Ukraine and national battalions. Infographics show that the Finns are supplying artillery systems, ammunition, and much more to Ukrainian territory.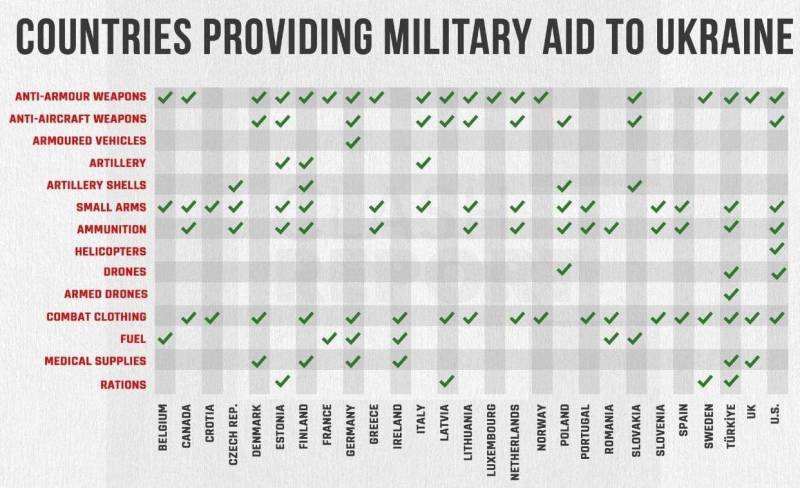 In the list of military sponsors of the Kiev regime, such countries as Britain, Ireland, Poland, Slovenia, Spain, Sweden, etc. France and Germany, in addition to weapons, supply Ukrainian armed formations with fuel.
They contribute to the war, as they say, to the last Ukrainian...