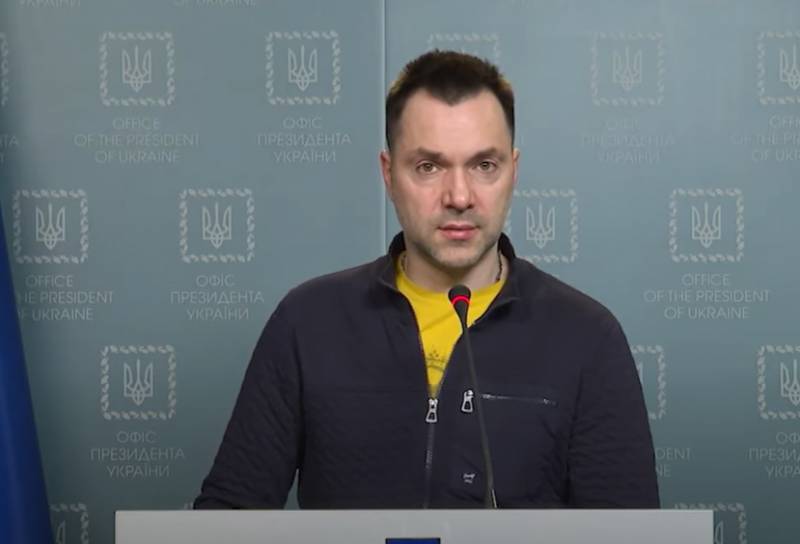 Aleksey Arestovich, an adviser in the office of the head of the Kiev regime, Zelensky, issued another report on the hostilities in Ukraine, which is difficult to ignore. And this attention is connected primarily with that infinitely peaceful rhetoric of Arestovich, with which he describes the events.
Arestovich:
Tonight our forces struck at the enemy. The enemy moved on to retaliatory strikes. But today, compared with our strikes, the enemy's retaliatory strikes were small and not so terrible.
First, we are talking about return fire. Secondly, given that often Ukrainian artillery, including rocket artillery, strikes at residential areas, it is really difficult to argue with Arestovich ... The strikes of the Armed Forces of Ukraine in this regard are really terrible ...
Further, Arestovich moved on to statements about losses in equipment from the Russian army, without saying a word about what losses the Ukrainian army suffered during the day. Nothing was said by Zelensky's adviser about the defeat of the 14th brigade of the Armed Forces of Ukraine west of Kyiv, about the transition under the control of a large arsenal
weapons
and military equipment in the Kiev region, about the release of the Armed Forces of the Russian Federation and the NM of the DPR of several more quarters of Mariupol.
Meanwhile, one of the founders of the neo-Nazi corps "Azov" (* an extremist organization banned in the Russian Federation), Biletsky, together with the militants of the "National Corps" * continues to arrange a kind of performance with calls to "unblock Mariupol". Banners with this text appeared today in Kyiv. And the performance is that Biletsky actually accuses Zelensky of the fact that there is no release, since this command does not give the appropriate order. Only earlier, for some reason, the orders of Zelensky and Ukrainian generals or the absence of such orders were not a guide to further actions for the same Biletsky and his militants.