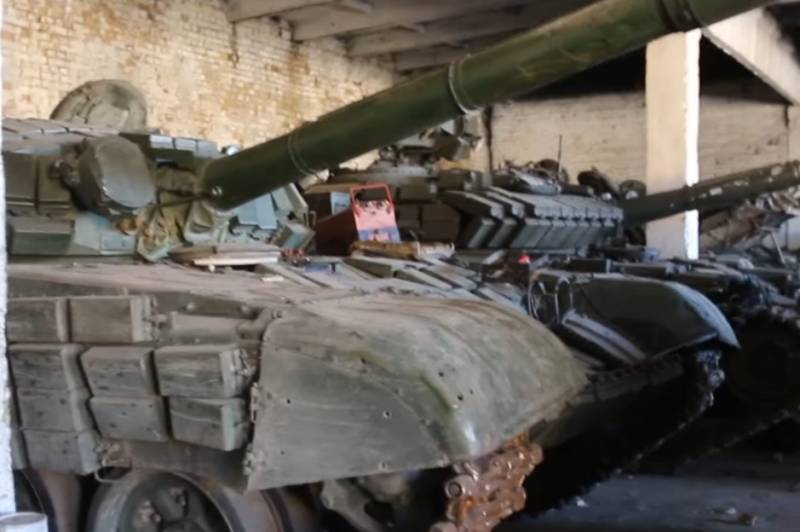 Soldiers of the Russian Airborne Troops recaptured a suburb of Kyiv from the Ukrainian armed formations, capturing a large amount of captured weapons. This is about
tanks
, armored personnel carrier, various small arms
weapons
, anti-tank systems and ammunition.
This was reported in the press service of the Russian defense department.
The Ministry of Defense of the Russian Federation showed on video weapons and equipment abandoned by the Armed Forces of Ukraine and the National Battalions. Everything that the Russian military got from the Ukrainian "colleagues" turned out to be in good condition and quite serviceable. Therefore, the paratroopers will hand over the weapons they have to the units of the People's Militia of the DPR and LPR.
Earlier, the Airborne Forces of the Russian Federation, when they liberated the village of Guta-Mezhigorskaya in the Kiev region, seized a large amount of weapons and ammunition received by the Armed Forces of Ukraine and nationalist battalions from Western countries. Among other things, ten American-made Javelin anti-tank systems were found there.
Earlier it was reported about the voluntary surrender of units of the 14th brigade of the Armed Forces of Ukraine in the area of ​​the village of Kopylov to the west of Kyiv.
The special military operation was announced by Russian President Vladimir Putin on 24 February. Its goal is the complete demilitarization and denazification of the Ukrainian state. The President noted that by their actions, the Russian servicemen are helping to stop the genocide of the people of Donbass, which has been going on for eight years, the policy of which is being pursued by the Kiev authorities.