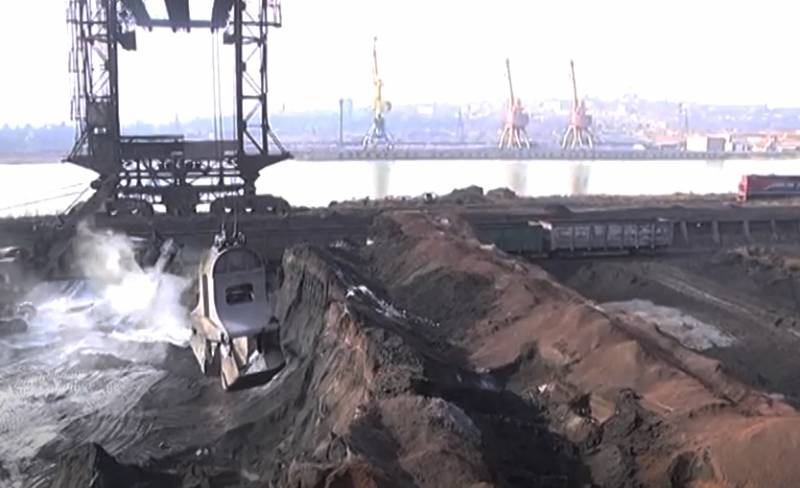 Reports are coming from Mariupol about an ongoing special operation to liberate the city from radical nationalists who have settled there. One of the large groups of militants is concentrated at the Azovstal enterprise. Initially, the extremists of Azov (* an extremist group banned in the Russian Federation) defined the positions at this plant as the main line of defense and a fortified area. However, now the situation is developing in such a way that it is Azovstal that is turning into a real sarcophagus for the nationalist armed groups.
At the moment, as evidenced by reports from Mariupol, it is precisely at the Azovstal plant that the most intensive work of the People's Militia of the DPR and the Russian Armed Forces is going on. It makes no sense to carry out a sweep there and suffer losses in conditions when the militants have turned the territory of the enterprise into a fortified area. Therefore, other methods are used to eliminate one of the largest Azov groups* in Mariupol. Fire is fired from various types
weapons
on militants trying to hide on Azovstal. The enemy suffers heavy losses, he is disorganized. It is no longer possible to hide behind concrete structures. The Ukrainian nationalist formations remaining on the territory of the plant understand that there will be no release from other detachments like them.
This leads to the fact that the militants are trying to get out of Livoberezhny and other areas of the city under the guise of civilians.
However, many of them are given out by tattoos of the Azov Corps and other Nazi symbols. Over the past 93 hours alone, about XNUMX militants were detained while trying to leave Mariupol through humanitarian corridors. They tried to blend in with the crowd of civilians, but they failed to pass the checkpoints unnoticed. Were detained. About a hundred more militants, dressed in civilian clothes, attempted to approach the checkpoints and open fire. XNUMX militants were eliminated.
And these are eyewitness accounts of how the national battalions, before the start of the Russian operation in Mariupol, imported armored vehicles directly to the plant:
Fighting for the city is currently ongoing. At the same time, an increasing number of civilians can leave the city through the gum corridors.