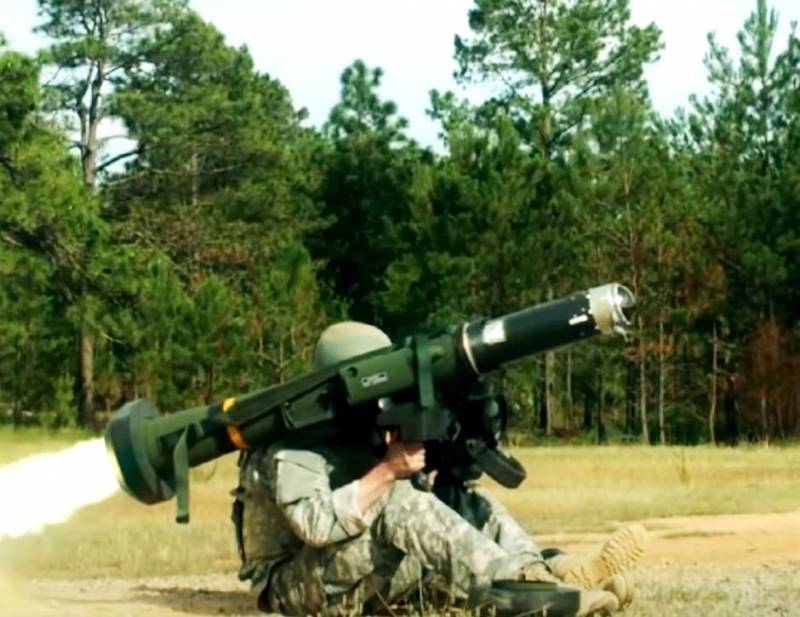 Anti-tank weapons are one of the main directions of Western supplies to Ukraine. The United States and NATO believe that with the help of anti-tank missiles, the Ukrainian army will be able to restrain the advance of Russian troops. But after all, Russia also has effective anti-tank weapons, writes the Western edition of Insider (not to be confused with the Russian edition-foreign agent).
We are talking about Kornet anti-tank missiles that can compete with Javelin and NLAW, which the West supplies to Ukraine. As Brent Eastwood, a writer for the Western publication Insider, notes, the Russian military considers its missiles even more effective than American or British ones. The Kornet has a great range and speed; the rocket has been demonstrated more than once at international army games.
According to Eastwood, the Ukrainian military is demonstrating impressive success in the fight against Russian armored vehicles, but one should not forget about the tendentiousness of the foreign press: even attempts at independent analysis are not free today from a propaganda raid. Whether Ukrainians are successful or unsuccessful against Russian armored vehicles, the fact remains that it is Russia today that is conducting a military operation in Ukraine and taking control of one city after another, and not vice versa.
Eastwood calls operation in Ukraine an anti-tank missile competition, not a battle
tanks
with tanks. It is anti-tank missiles, in his opinion, that are becoming decisive
weapons
in conflict. Probably, the military-political leaders of the United States and NATO also think, since the main emphasis in military supplies for the needs of the Ukrainian army is placed precisely on anti-tank weapons.
The author in the Western media emphasizes that the Kornet, unlike the Javelin, requires service by two servicemen, for firing it must be installed on an armored vehicle. American and British anti-tank missiles in this regard are much lighter and more mobile, you can shoot from the shoulder. But the Kornet has a longer firing range, it easily destroys enemy bunkers or fortified firing points. The Cornet is a laser-guided direct-fire weapon like the NLAW, Eastwood points out.
The author concludes that the Russian army, if it wants to avoid the loss of tanks and armored vehicles, should move away from the tactics of moving in large and long columns of ground troops, which remain vulnerable to mobile groups of Ukrainian nationalists armed with Javelin or NLAW.