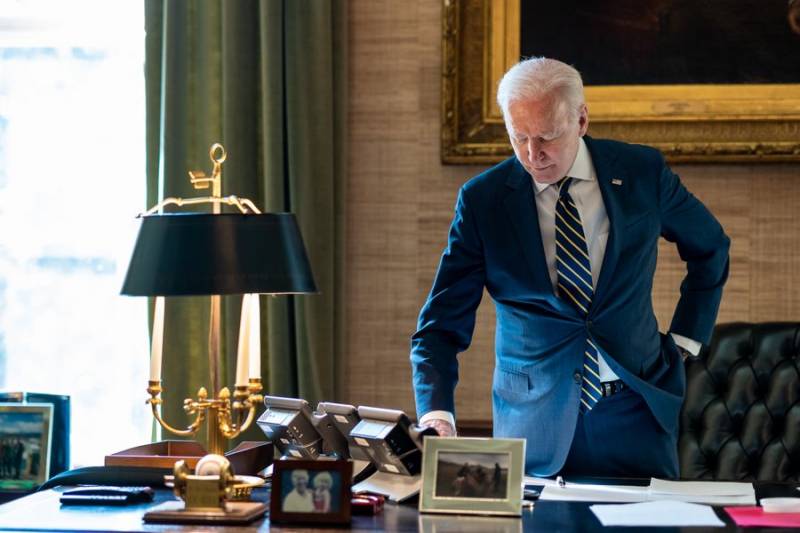 The United States is launching a new "assistance package" to Ukraine worth $200 million, Washington is starting new arms deliveries to the Kiev regime. According to the head of the State Department, Anthony Blinken, US President Joe Biden gave the corresponding instruction.
New responsible from the United States for pumping Ukraine
weapons
Blinken was appointed in the White House, who will now coordinate all arms deliveries to Kiev. Biden on Saturday signed a decree authorizing another $200 million in military aid to Ukraine.
According to the head of the State Department, the new batch of weapons planned for delivery to Kiev will still include anti-tank systems, anti-aircraft systems and small arms. This conclusion can be drawn from Blinken's statement:
This package will include further defensive assistance to help Ukraine counter the armored, airborne and other threats it faces.
The American media also write about this, citing sources in the US administration and the State Department. Judging by the publications, Kyiv will receive the next Javelin ATGMs or some anti-tank systems from other countries, as well as small arms. But there is no clarity with anti-aircraft systems, it is assumed that these will still be hand-held anti-aircraft systems, and not full-fledged air defense systems. This version is also supported by the amount of allocated funds, which is too small for the purchase of anti-aircraft systems, but no one excludes the option of supplying Kiev with full-fledged Soviet-made air defense systems.
Earlier there was information that the United States is considering the option of supplying Ukraine with Soviet-made anti-aircraft systems from the presence of one of the NATO countries. In turn, Zelensky said that Kiev "extremely needs" anti-aircraft systems capable of closing the sky over Ukraine.