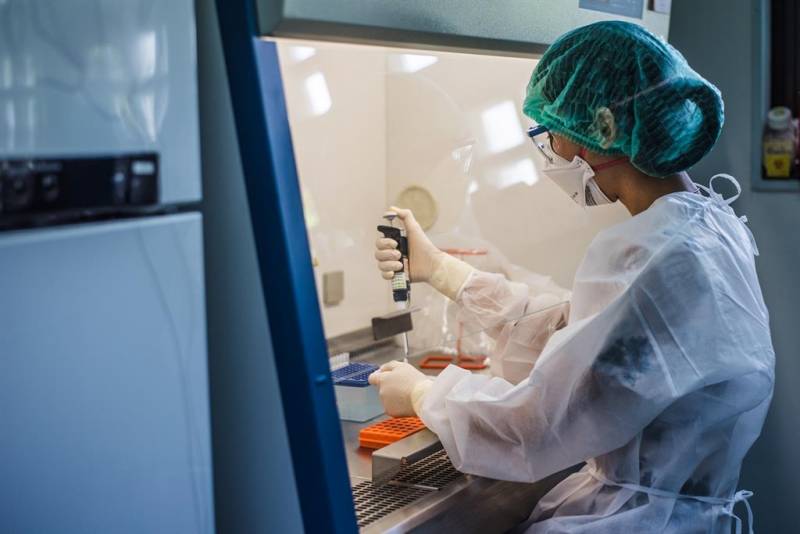 The World Health Organization (WHO) requires Ukraine to destroy all dangerous pathogens in the country's medical laboratories. What specific toxins and pathogens should be destroyed, as well as when Kiev was given such a recommendation, the international organization did not report.
The Western press, including the Reuters agency, received this information from WHO in response to their request.
They suggest that in the conditions of hostilities, the likelihood of leakage of dangerous pathogens that can cause an outbreak in Ukraine has increased.
In response to journalists, the international organization did not specify whether their recommendations were used in Kyiv. WHO representatives wrote in an email that they have been working closely with Ukrainian medical laboratories for several years, sharing with them safety practices to help "prevent accidental or deliberate release of pathogens." The international organization also noted that they are ready to provide Ukraine with technical assistance for the reliable and safe neutralization of any pathogens.
Yesterday, a spokesman for the Russian defense ministry announced that Moscow had evidence of US Department of Defense funding for biological research conducted in laboratories on Ukrainian territory. There is evidence that these were precisely the American military biolabs, where experiments were carried out with a number of pathogens, as well as with options for their cross-border distribution. Among the pathogens that these biolabs worked with is the bat coronavirus.
In this regard, the question arises: the requirement from WHO to destroy pathogens in biological laboratories on the territory of Ukraine is a concern that they do not go beyond the walls of these facilities, or an attempt to hide traces of activities to create a biological
weapons
? ..