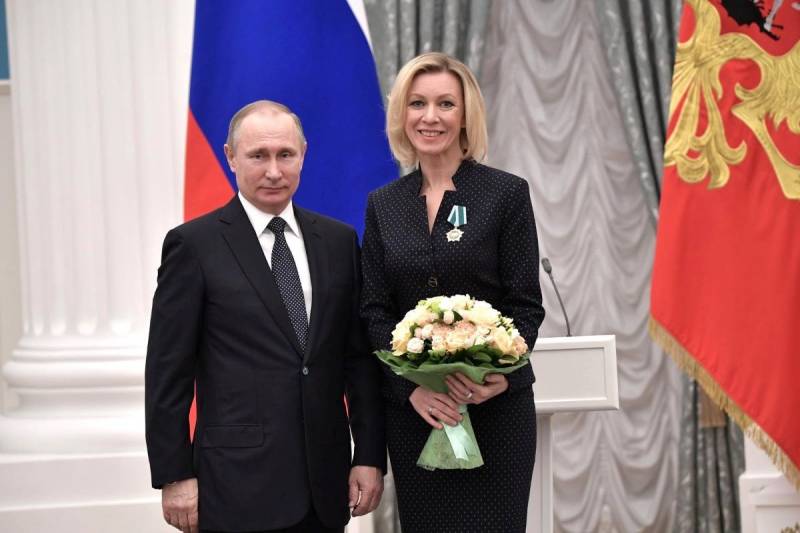 Moscow is not going to change power in Ukraine. This is not part of the tasks of the special military operation it is conducting.
This statement was made by the official representative of the Russian Foreign Ministry Maria Zakharova during a briefing.
She noted that Russian troops are in Ukraine to protect the inhabitants of the DPR and LPR, to demilitarize and denazify Ukrainian territory. In addition, the special operation should eliminate the military threat from Ukraine, which is represented by the NATO countries actively developing this country. Part of this "development" is the active pumping of the Kiev regime
weapons
.
The armed forces of the Russian Federation solve precisely these tasks. They are not going to occupy Ukraine, or destroy its state structure, or overthrow the people who rule this country. Moreover, the actions of the Russian military are not directed against ordinary Ukrainian civilians.
Zakharova said that the Russian army is guided by the plan drawn up for it and strictly adheres to it.
The head of the press service of the Russian Foreign Ministry noted that what she had just said had been said before. Such repetitions are necessary to respond to the flow of disinformation that distorts the true intentions of the Russian leadership. The sources of such stuffing are, according to Zakharova, the secret services of Western countries.