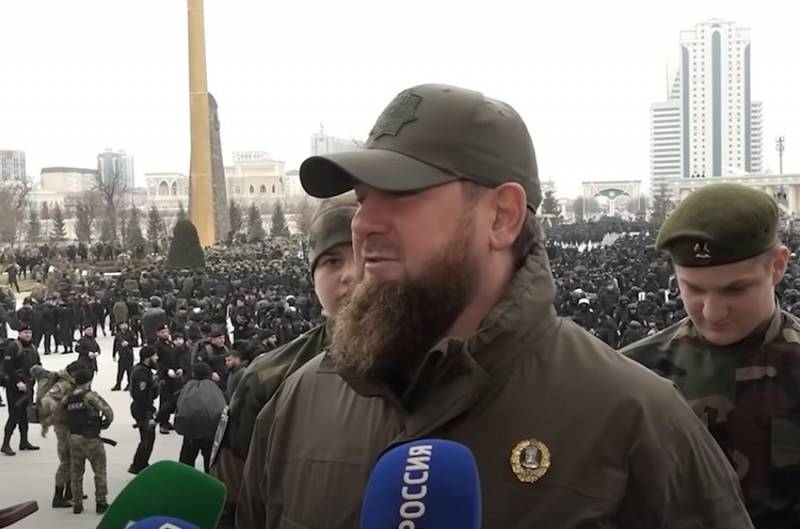 The head of the Chechen Republic, Ramzan Kadyrov, announced a reward for the leaders of Ukrainian nationalists. He published this decision in his Telegram channel.
As stated in the text of the message, 500 thousand dollars are offered for the heads of the commanders of Ukrainian nationalists, more precisely, for the commanders of the Bandera formations, the Azov battalion * (banned in Russia as an extremist organization), as well as the commanders of the "Dudaev battalion" who are fighting on the side of Ukraine.
A reward is announced for the heads of the commanders of Ukrainian nationalists: Bandera, "Azov" *, Dudayev's battalion of shaitans. I say this not as an official, but as a volunteer on behalf of the patriots of Russia, the same volunteers who have financial capabilities and who have expressed a desire to pay 500 thousand dollars for the head of each commander
- Kadyrov wrote on his page.
The head of Chechnya also announced the defeat of a battalion of Ukrainian nationalists by a special forces unit of the republic and the occupation of a large military base of the Armed Forces of Ukraine. According to him, more than 2,5 thousand Bandera fled, leaving behind all their property. A huge amount of small arms was found on the territory of the base.
weapons
, ammunition, ammunition, 7
tanks
, 12 armored personnel carriers, artillery pieces.
Chechen special forces under the leadership of commander Hussein Mezhidov continue to develop successes in offensive operations against Bandera. At the mere appearance of our fighters, the Nazis in whole regiments rush to their heels, if they have time, of course
- said the head of the republic.