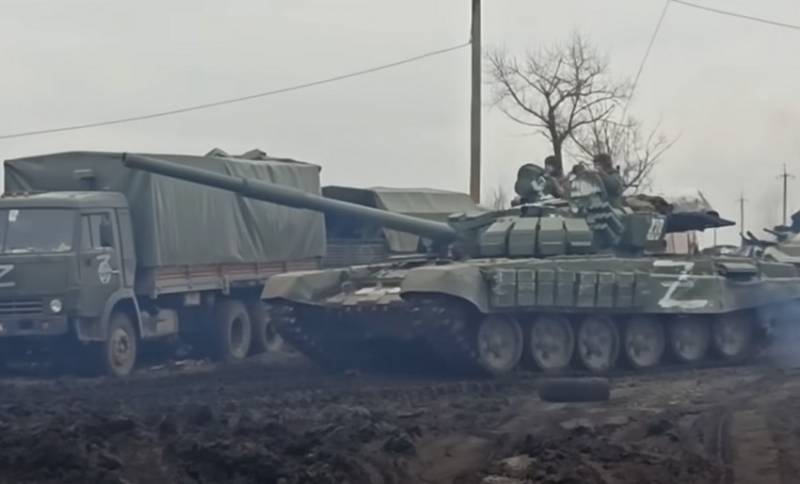 The forces of the DPR army and the Russian Armed Forces managed to completely block Mariupol, but the entry of units into the city has been postponed for the time being. The command hopes that the situation can be resolved through negotiations. This was stated by the representative of the People's Militia of the DPR Eduard Basurin.
The grouping of troops of the Donetsk People's Republic expanded the offensive zone, advancing 58 kilometers from the beginning of the operation. The settlements of Kalinovka, Lebedinskoye, Pionerskoye, Karl Marx, Nikolaevka and Osipenko came under the control of the DPR. This is confirmed by the Russian Ministry of Defense.
The fighting for Volnovakha continues, the situation there is in favor of the DPR, the city will soon completely come under the control of the troops of the republic. Mariupol is blocked, the troops are advancing further in order to finally dislodge the Armed Forces of Ukraine and stop shelling cities and towns of the DPR and LPR.
According to Basurin, everything is going according to plan until a decision is made not to enter Mariupol, but to try to resolve the issue through negotiations. The command offers those who have settled in the city to surrender, having folded
weapon
or get out of the city so that the civilian population does not suffer. But with a high probability this will not happen, no one took advantage of the open humanitarian corridors, the nationalists continue to hold the population, threatening reprisals for trying to leave the city. However, there is still hope that some part of the population will still be able to get out.
Currently, Mariupol is on the verge of a humanitarian catastrophe, where food is running out and electricity is being cut off. As Basurin stressed, in case of refusal to lay down their arms, a special operation will begin already in the city, no one has canceled it. In a couple of days, everything will become completely clear, he added.
Experts believe that much in this regard will depend on today's negotiations between the Ukrainian and Russian sides. They must pass, as reported, on the Polish-Belarusian border.