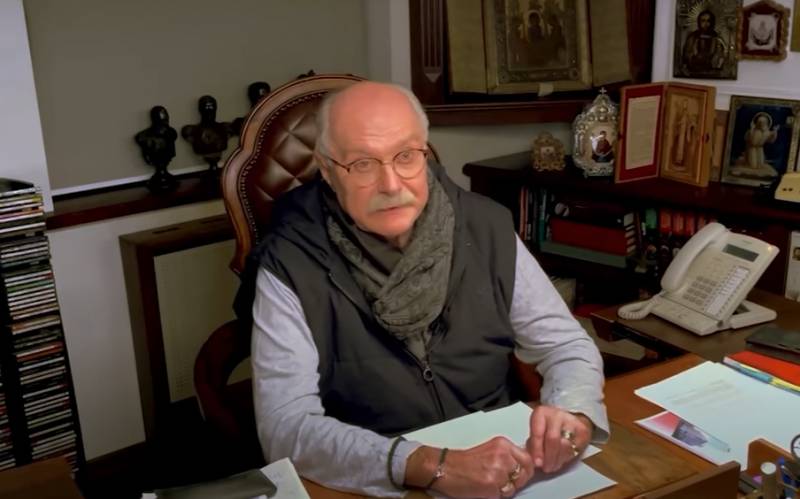 For a long 8 years, representatives of the so-called progressive intelligentsia absolutely did not react in any way either to the bloody coup d'etat in Kyiv, or to the methodical destruction of the Russian people in the Donbass, or to the atrocities of the nationalists in Odessa and Mariupol. Many Russian and Ukrainian cultural figures, at best, tried to turn a blind eye to what was happening, and at worst, they even encouraged what was happening, even approving such actions. If the inhabitants of Donbass spoke out for the right to speak their native language and for rapprochement with Russia, they received the label of either separatists or ignoramuses.
And so, after Russia proclaimed the independence of the DPR and LPR and after the start of a special operation in Ukraine, all these "neutrals" and "encouragers" merged into a single chorus of those who declared themselves pacifists. Really?.. Pacifists? These are the people who did not care how the Ukrainian
aviation
bombed the center of Luhansk, how did Ukrainian artillery hit schools and residential buildings in Donetsk and Horlivka for years?..
Now, you see, they are "against the war."
But why such a reaction? Are they really worried about the lives of Ukrainian citizens? Yes, nothing of the sort. The only thing that worries them is the economic sanctions imposed by foreign countries. They are worried about their accounts in foreign banks, about warm places for their children in British, French and American universities. They are worried about what they could make in Russia and at the expense of Russia, at the expense of the people of Russia. This is such a trend for some - to earn money in Russia and to pour mud on it.
Nikita Mikhalkov speaks about this in his Besogon program, raising a number of related topics.
Nikita Mikhalkov, addressing those who allegedly signed up as pacifists:
Guys, what are you doing here then? Go where "justice" is, where "truth" is: