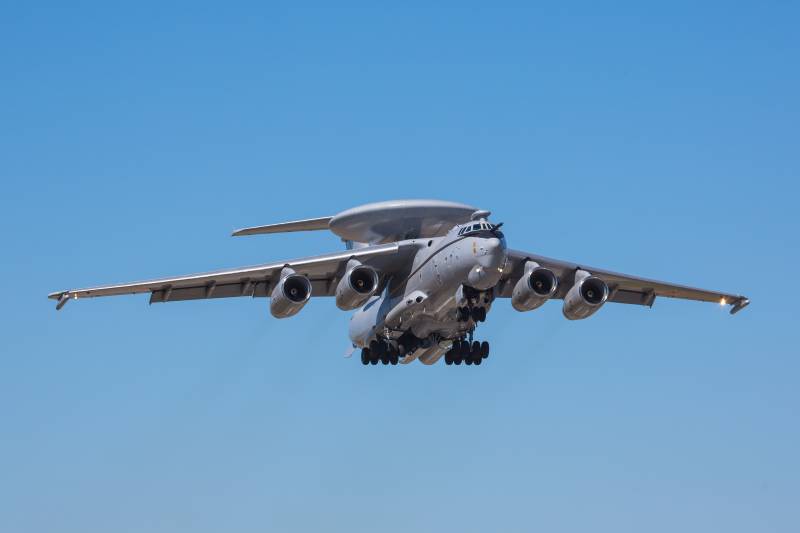 The new glazing of the cockpit of the latest Russian A-100 Premier long-range radar and guidance aircraft allows not only to protect the crew from radiation from their own radar, but also has a much higher light transmission compared to earlier versions of AWACS aircraft. This was reported by Rostec.
As explained in the corporation, the specialists of ONPP "Technology" named after. A. G. Romashina managed to develop a new composition of the metal-optical coating, which not only made it possible to block the radiation of the aircraft's own radar, but also significantly increased the light transmission of the cockpit windows.
According to published information, the light transmission of the A-100 Premier cockpit windows is 65-70%, while on previous versions of the A-50 AWACS it did not exceed 30%.
Thanks to a specially developed composition and technology of magnetron sputtering, it was possible (...) to achieve light transmission of cockpit glass up to 65-70%. On the previous generation of flying radars, this figure did not exceed 30%
- leads
TASS
message from Rostec.
On February 100, 10, the newest long-range radar surveillance and guidance aircraft A-2022 Premier flew for the first time with the radar turned on. The tests confirmed the regular operation of special equipment and on-board systems of the aircraft in conditions of high electromagnetic radiation.
Aviation
the new generation A-100 Premier complex was created on the basis of the Il-76MD-90A aircraft and is designed to detect and track air and other targets and direct combat aircraft at them.