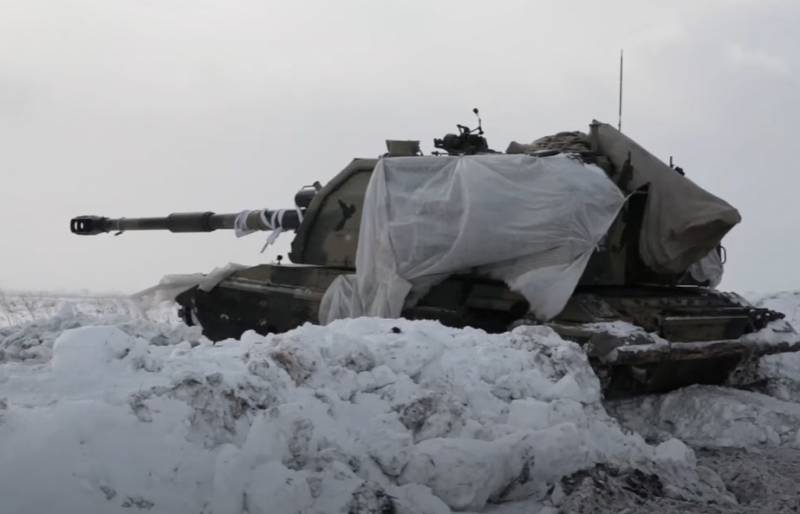 Russia can launch artillery strikes on targets in Ukraine ten seconds after receiving the appropriate order. During this time, they will have time to conduct reconnaissance and open aimed fire.
So says columnist from the United States, David Ax, who wrote an article on this topic for Forbes magazine. This expert from the United States has recently been particularly active in the media in terms of various kinds of assumptions related to Russia and Ukraine.
He notes that any unit of the Russian Ground Forces from a battalion and above has at its disposal its own cannon artillery and multiple launch rocket systems. Battalion artillerymen will be located closest to the positions of the Ukrainian troops, therefore, according to Ex, they are the most dangerous for the Armed Forces of Ukraine.
The Association of the US Ground Forces noted that they are the ones who are able to immediately respond to the sudden emergence of favorable circumstances for the Russian military and take advantage of them.
The advantage of the Russians is speed. The commander of the Russian battalion does not need to ask the brigade to provide him with fire support. He has everything he needs
- says David Ax.
It looks like American experts have decided to take a detailed look at all types and branches of the Armed Forces and consider in detail their actions in a hypothetical war with Ukraine. Already written about
tanks
, drones,
aviation
. The same Ex managed to capture with his attention even trucks carrying ammunition, and submarines launching missile attacks on Kiev. Now, apparently, the turn of barrel and rocket artillery has come. Speculation about what to expect from American journalists in the future - about the cynological service or military bands "on the borders with Ukraine"? ..