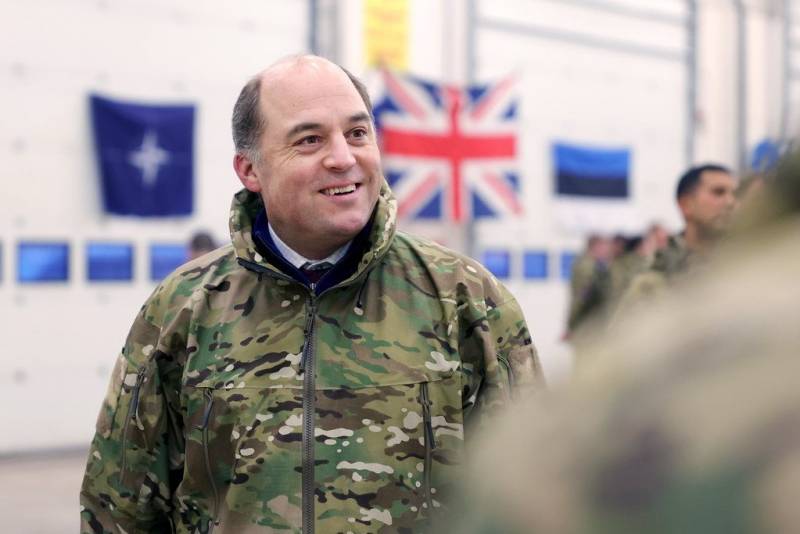 British Defense Minister Ben Wallace accepted the invitation of his counterpart from the Russian Federation Sergei Shoigu to come to Russia. The heads of the defense departments of the two countries decided to meet in Moscow.
Wallace himself announced this.
The minister said that his visit would take place in the very near future. Moreover, the visit will take place against the backdrop of an extremely tense situation associated with the actual refusal of the United States and NATO to make concessions to the Russian Federation regarding security. Or Wallace's arrival may be due to the fact that the West is still ready to take steps towards (in the positive sense of the word) ...
Earlier, the Sky News channel reported that the head of the British government, Boris Johnson, announced his intention to send the head of the Ministry of Defense to Moscow to meet with the Russian authorities. This was preceded by an invitation from Russian Defense Minister Ben Wallace to come to Russia for talks at any time convenient for him. British media note that Shoigu's offer was made in response to Wallace's words, in which the idea of ​​a visit by the head of the Russian defense department to England was voiced. During the meeting, the ministers could share their security concerns with each other.
I invited my Russian colleague Sergei Shoigu to visit London in the next few weeks.
Wallace said in January.
Earlier, British Prime Minister Boris Johnson noted that, receiving daily data on increased tensions around Ukraine, he considers this situation extremely dangerous. At the same time, London itself exacerbates it, directing Kiev
weapon
and military instructors. Moreover, London is constantly escalating the situation with statements about the recall of its diplomats from the Ukrainian capital, stating the allegedly high probability of an offensive by Russian troops.